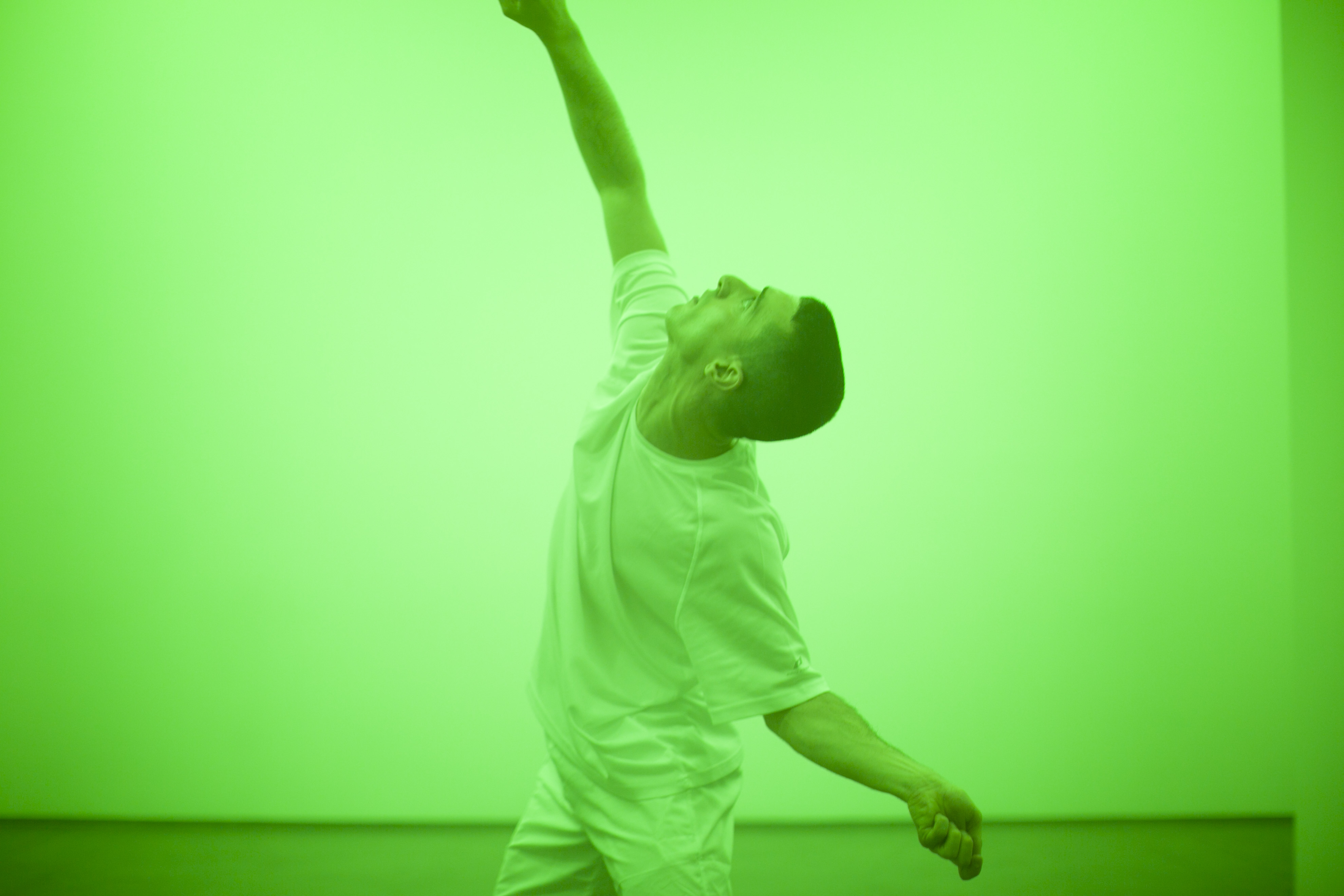 Greek choreographer Iris Karayan has built her UNAUTHORIZED by feeding on pop music videos and youtube clips by Muhammad Ali and John McEnroe. Observing closely the ways in which the body is inhabited and represented in sport and pop culture, its piece is a live collage of enactment and physical mutations, an aseptic and luminous space invaded by the performers's physicality and aimed at exploring the emotionality of the body.
Bio
Iris Karayan is a dancer, choreographer and teacher based in Athens. She studied dance at the Greek State School of Dance (2001) and completed a Master of Arts in Performance and Culture: interdisciplinary perspectives at Goldsmiths College, UK (2007). She is the founding member and choreographer of ZITA Dance Company. Her works have been presented in Greece and around Europe. In 2010 she was awarded with the 1st prize of the Jarmila Je?ábková Award in New Europe Festival 2010 in Prague for her choreographies A time to mourn and Leg acy. In 2013, ZITA and Iris Karayan were selected by the international dance network Aerowaves with the work Mothers and in 2014, Dancenet Sweden selected and supported the touring of Mothers in Sweden. Mothers has been widely presented in European Festivals and venues. Alaska (2016) an Onassis Cultural Centre commission, premiered in Athens on February 2016 and has also been presented in Dansfabrik Festival de Brest, France. She collaborates with artists from the fields of dance, music, theatre, film and the visual arts and has been actively involved in two collectives, Syndesmos Chorou and The Collective Choreography Project. Since 2013, she has been leading a movement and improvisation workshop for people with and without visual impairment, part of the Onassis Cultural Centre's educational program.
She was a Saari Fellow in Finland (2017), and has been awarded with a Fulbright artist grant (2018-19). She teaches choreography and improvisation at professional dance schools.
Credits
Ideazione e Coreografia: Iris Karayan
Musica: Nikos Veliotis
Danzatori: Georgios Kotsifakis, Ioanna Paraskevopoulou, Yiannis Tsigkris
Collaboratori: Yorgos Maraziotis, Betina Panagiotara, Elena Novakovits
Fotografia: Elisavet Moraki
Produzione: ZITA dance company
Con il sostegno di the Hellenic Ministry of Culture and Sports, 2019