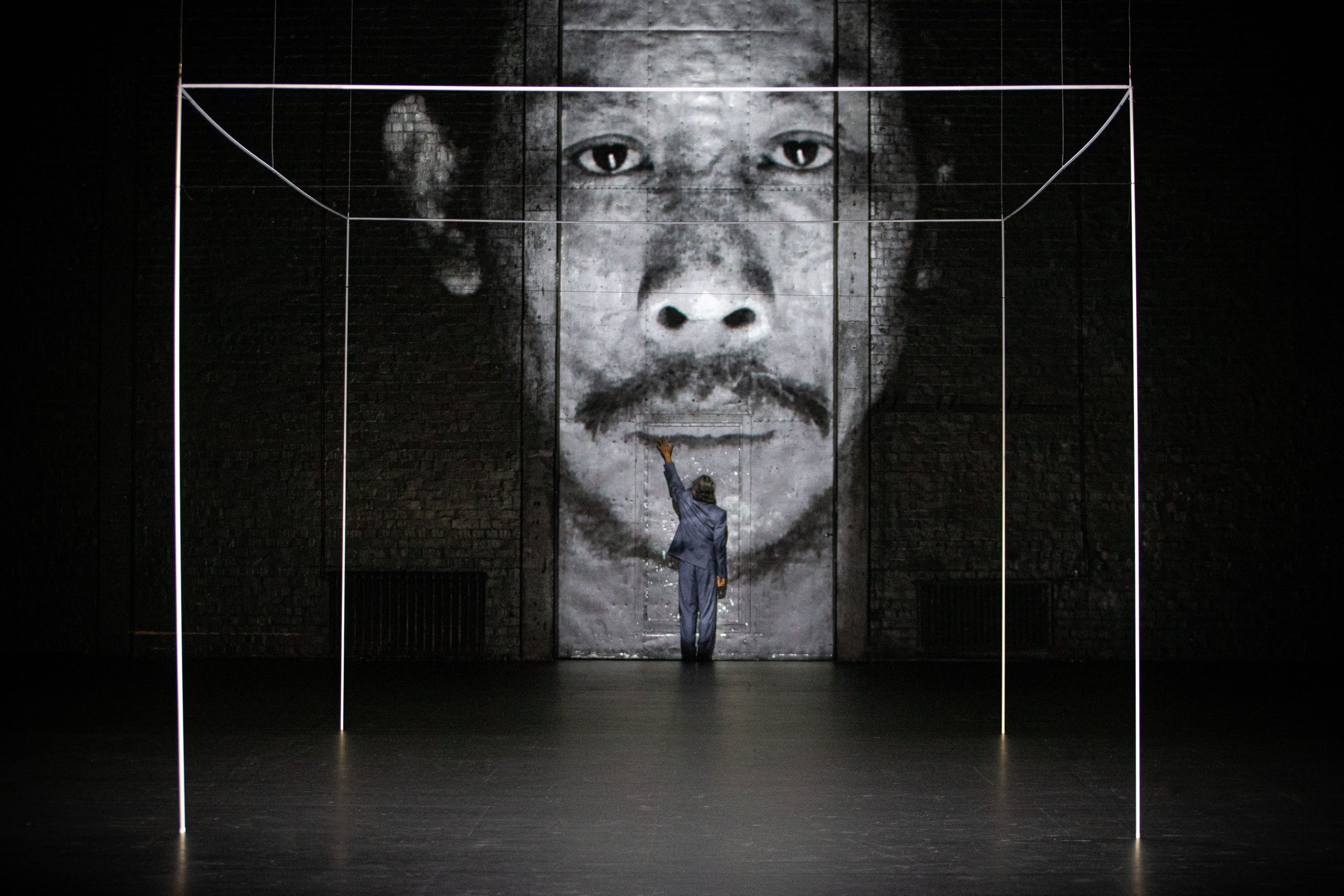 With Birds with skymirrors, New Zealander Lemi Ponifasio enchanted the audience of the Romaeuropa Festival in 2012. Through an unprecedented and very personal language forged in the traditions of the indigenous peoples of the Pacific and interwoven with contemporary symbols, the director and choreographer transformed the theatre into a ritual space, entirely dedicated to transcendence, to understanding the world through ecstasy, offering a unique and hypnotic aesthetic experience. Returning to Rome after more than 10 years of absence, the choreographer chooses to turn to a symbolic place, emblem of a universal desire for peace. Jerusalem to him is, in fact, a territory where cultures and languages ??meet, a ritual space in which we come together to seek a new beginning; or a concert in which shattered, constantly evolving models, promises and shipwrecks all merge, in the city that created or inspired them. Eight performers transfigure ninety minutes of traditional prayers into a ceremonial ritual built on the ancient tradition of Maori chants, interwoven with the epic poem Concert Al Quds by Adonis Ali Ahmad Said Esber- one of the most influential Arab poets of the twentieth and twenty-first centuries.
«Jerusalem is one of the most contested places in human history…held hostage in the shadow of competing divine archetypes that control and divide human life on earth», says Ponifasio. So is his show: a radical search for a new wholeness- or holiness.
Concept, Direction, Design, Sound Lemi Ponifasio
Concert Al-Quds Adonis (Ali Ahmad Sa'id Esber)
Lighting Helen Todd
Choreography Lemi Ponifasio and MAU Company
Performers Rosie Te Rauawhea Belvie, Tame Iti, Kawiti Waetford, Ery Aryani, Terri Crawford, Anitopapa Kopua, Manarangi Mua, Rangipo Wallace Ihakara, Helmi Prasetyo
Other sounds Alastair Fraser, Chris Ward
Excerpts from Uighur Twelve Muqam traditional music broadcast on Xinjiang Radio and on television in China, Kiribati Otahuhu Choir, Call to Prayer by Halim Rahmouni
Lighting and technical direction Helen Todd
Edited by Lemi Ponifasio
A production of MAU
"Jerusalem" is commissioned by Aotearoa New Zealand Festival of the Arts, in co-production with the Academy of World Arts/Cologne and Toi Whakaari: New Zealand Drama School.