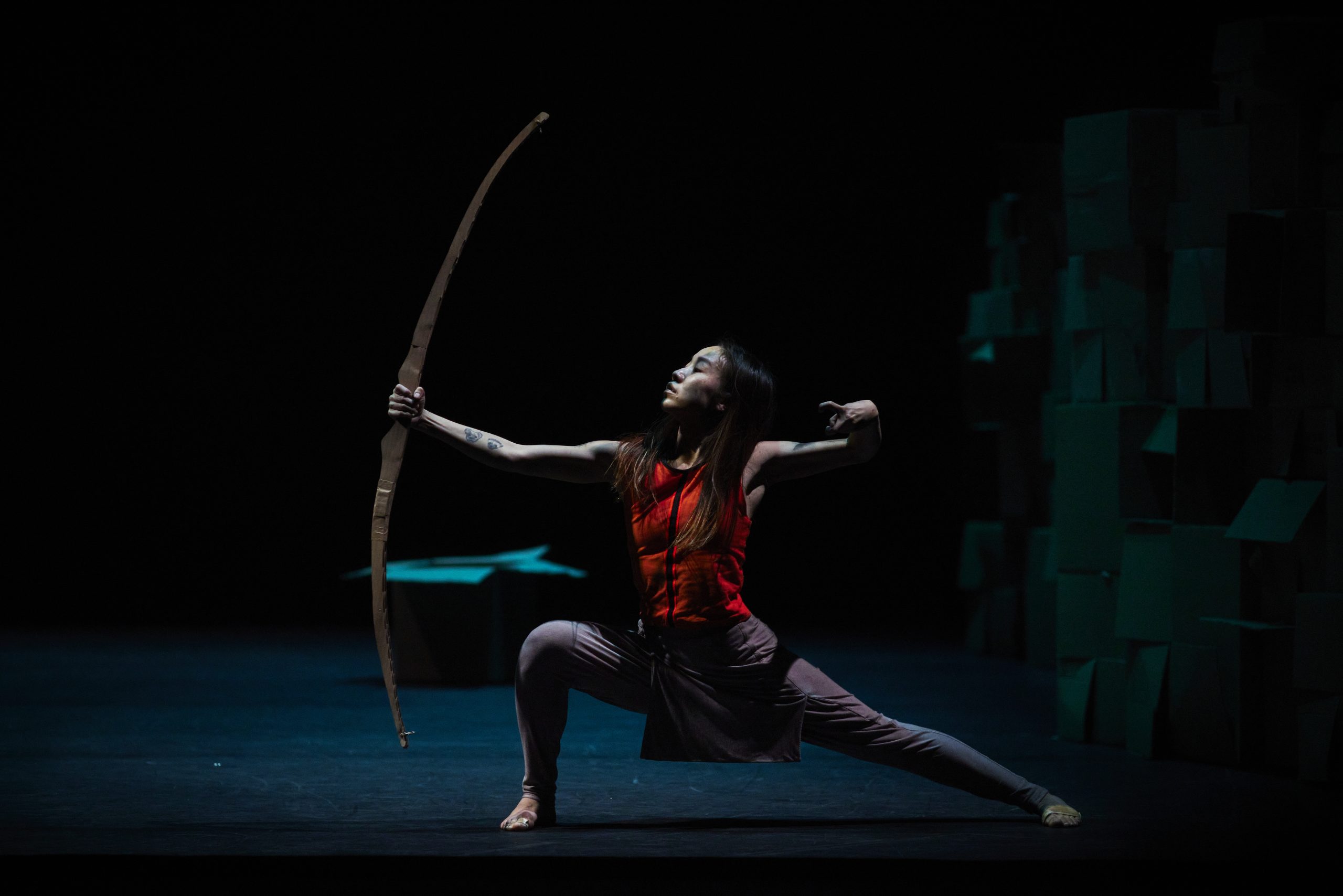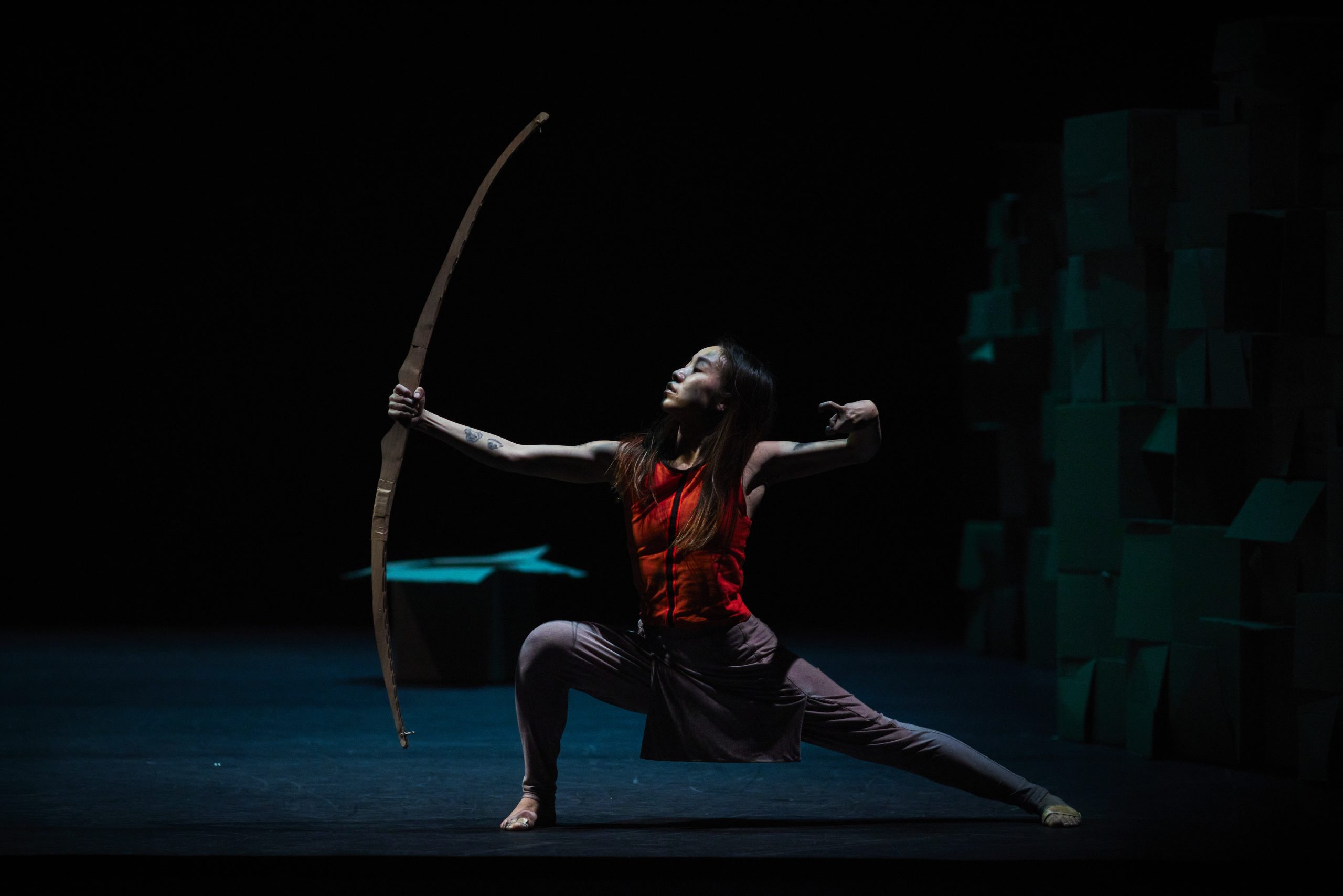 «We are now living in unprecedented and uncertain times, not only for our species but for all species on this planet. And the root cause of this conundrum is that we have forgotten our connection to our home, our planet. We all inhabit it, we all take from it, and we all build on it, but we have forgotten to return our respect for it».  With these words Anglo-Bangladeshi choreographer Akram Khan- an icon of English and international dance- presents his reinvention of The Jungle Book drawing inspiration from the much loved and famous book by Rudyard Kipling. To make the story of Mowgli and his journey relevant to present times, Khan decided to approach it from a new perspective. His story seems to be aimed at today's girls and boys, who will inherit and tell the story of our world in the future. Here is a planet threatened by climate crisis and a child who journeys across it, imploring us to listen to the voice of the natural world again. With ten international dancers on stage, video animations, and an extraordinary creative team that features Jocelyn Book on the original soundtrack, Akram Khan returns to transform the stage into a place destined for magic and for audiences of all ages. Jungle Book Reimagined is a dive into a contemporary fairy tale nourished by the present and its myths, the story of our vital need to belong to others and to the world.
Director / Choreography Akram Khan
Coach / Associate Creative Mavin Khoo
Writer Tariq Jordan
Dramaturgical consultant Sharon Clark
Composer Jocelyn Pook
Sound Designer Gareth Fry
Lighting Designer Michael Hulls
Visual Stage Designer Miriam Buether
Art Direction and Animation Director Adam Smith (YeastCulture)
Producer/Video Design Director Nick Hillel (YeastCulture)
Rotoscope Artists/Animators Naaman Azhari, Natasza Cetner, Edson R Bazzarin
Rehearsal Director Nicky Henshall, Andrew Pan, Angela Towler (Tour)
Dancers Maya Balam Meyong, Tom Davis-Dunn, Harry Theadora Foster, Thomasin Gülgeç, Bianca Mikahil, Max Revell, Matthew Sandiford, Pui Yung Shum, Elpida Skourou, Holly Vallis, Jan Mikaela Villanueva, Luke Watson
Co-producers: Curve Leicester, Attiki Cultural Society – Greece, Birmingham Hippodrome, Edinburgh International Festival, Esplanade – Theatres on the Bay Singapore, Festspielhaus St. Pölten, Internationaal Theater Amsterdam, Joan W. and Irving B. Harris Theater for Music and Dance – Chicago, Lincoln Center for the Performing Arts – New York, Maison de la Danse / Pôle européen de création – Lyon, National Arts Centre – Canada, New Vision Arts Festival – Hong Kong, Orsolina28, Pfalzbau Bühnen – Theater im Pfalzbau Ludwigshafen, Romaeuropa Festival, Stanford Live / Stanford University, Teatros del Canal – Madrid, théâtre de Caen, Théâtre de la Ville – Paris.