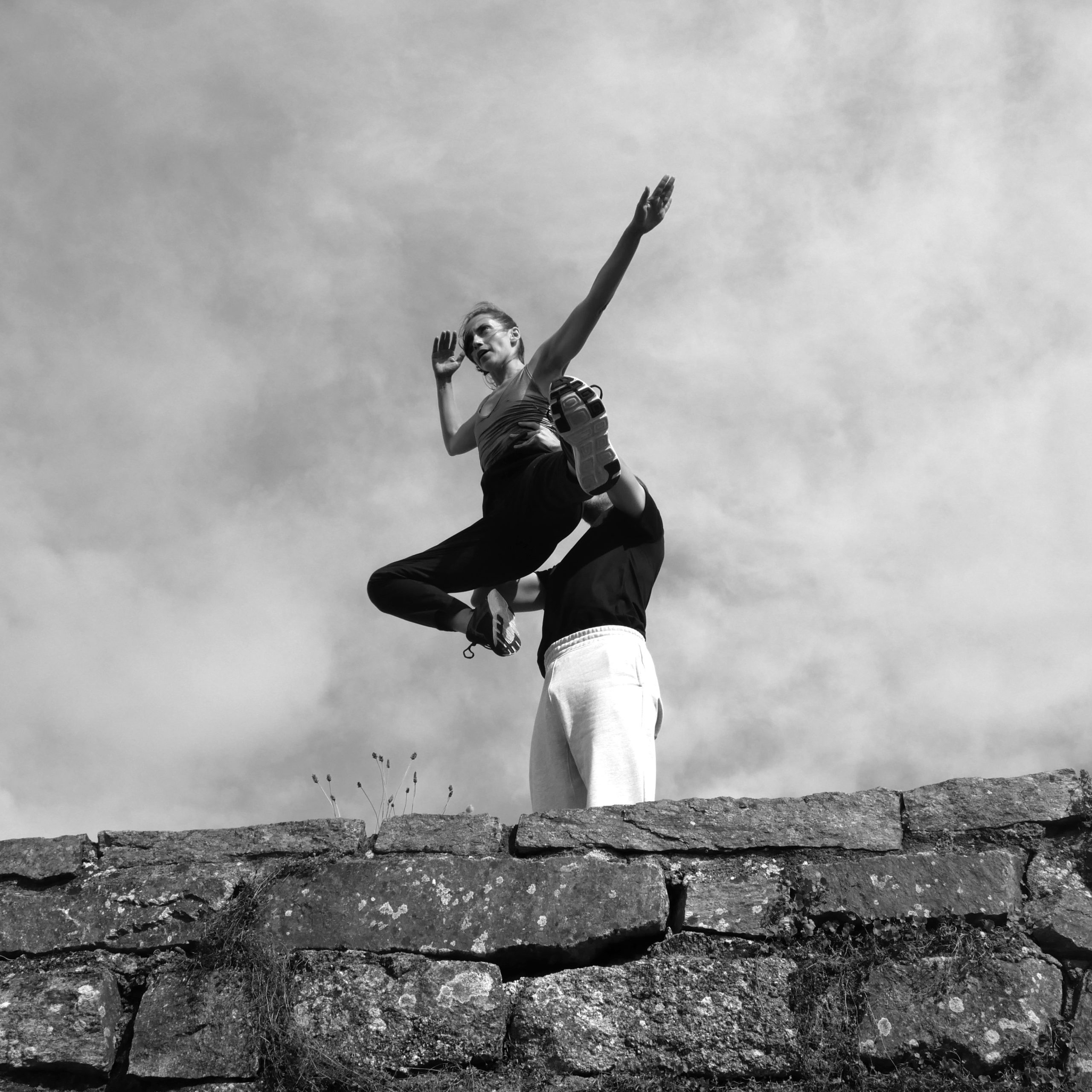 Born in Ukraine in 1984 and currently residing in Rennes, France, Olga Dukhovnaya – Aerowaves 2023 selection – constructs her Swan Lake Solo as a dialogue between choreographic writing and actuality. Indeed, the title chosen by the choreographer, a former collaborator of Boris Charmatz, Maud Le Pladec and Ashley Chen, should not mislead. Swan Lake Solo is not a solo dedicated to Princess Odette, nor a contemporary version of Tchaikovsky 's ballet, but a piece woven with the Present and its complexity. In fact, after the Pandemic and the outbreak of war Olga gave up the idea of choreographing her own version of Swan Lake for 32 dancers and orchestra commissioned by the new Moscow museum. The choreographer therefore concentrated the entire corps de ballet into a single performer (her self) and together with Russian composer Anton Svetlichny revised Tchaikovsky's music in a playful but respectful manner.
An essential and dynamic pièce was born, aimed at play, beauty, and freedom.
Dancer and choreographer Olga Dukhovnaya was born in Ukraine in 1984 and currently lives in Rennes (France).
Graduated from the Faculty of Choreography of Kiev in 2003 and P.A.R.T.S. Brussels in 2006, she moved to France to start a master program in dance at CNDC Angers (in partnership with Paris 8 University). She've got her master's degree in choreography in 2013.
Her piece KOROWOD, created in 2013 receives the third prize in the contest "Danse élargie" Organized by Musee de la Danse and the Théâtre de la Ville-Paris (2013).
In 2018 she makes a piece Sœur in collaboration with Robert Steijn.
In 2022 she creates a Swan Lake Solo whose challenge is to embody with a single performer all the roles of the ballet.
As a dancer she has collaborated with the choreographers Boris Charmatz, Maud le Pladec, Ashley Chen and took part in a video installations of Aernout Mik.
Choreography: Olga Dukhovnaya
Based on a free interpretation of Tchaikovsky's Ballet
Choreographic score: Olga Dukhovnaya & Alexis Hedouin
Sound score: Anton Svetlichny
Lighting and costume score: Guillaume Jouin & Marion Regnier
Outside Eye: François Maurisse
Stage management: François Aubry/Felix Löhmann
Production Manager: Amélie-Anne Chapelain
Photo credits: Doriane Rio
Production C.A.M.P
Co-production le Quartz – Scène Nationale de Brest ; Au bout du plongeoir?& la Coopération Nantes-Rennes-Brest-Rouen – Itinéraires d'artiste(s).
With the support of the Rencontres chorégraphiques internationales de Seine-Saint-Denis and of the DRAC Bretagne.
Thanks to CCNRB – Collectif FAIR-E for the studio space.
C.A.M.P is an association that receives grants from the Ministry of Culture (Direction régionale des Affaires culturelles / Bretagne), the cities of Lorient, Port-Louis, Locmiquélic, the Regional Council of Brittany and Morbihan Departemental Council.