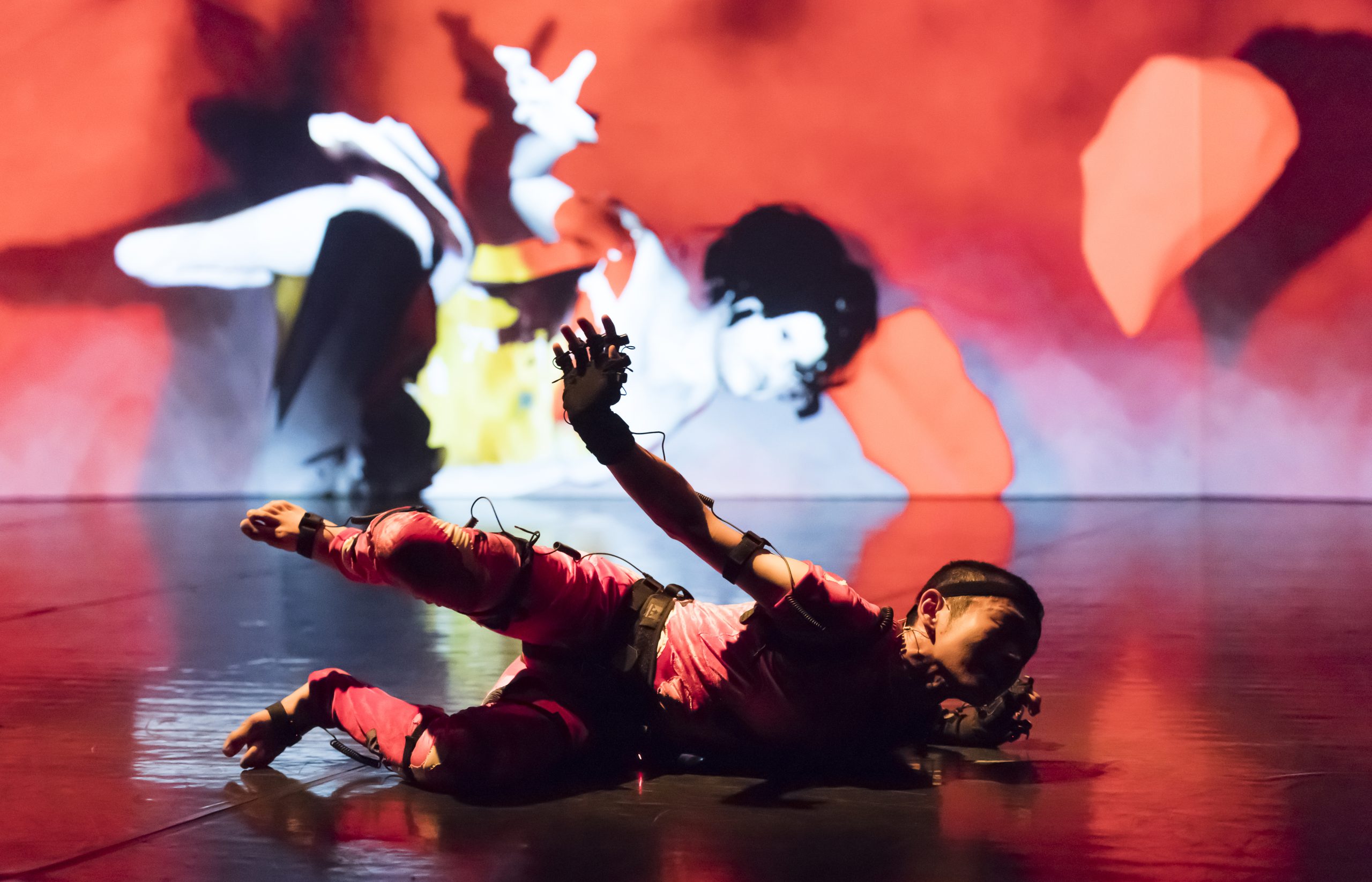 Eclectic and unpredictable artist Choy Ka Fai returns to inaugurate the Digitalive section of the Romaeuropa Festival. After mixing Asian shamanism and vogueing in his fiery Yishun is Burning, the Singaporean choreographer and video artist now builds a new experiment in cybernetic dance and paranormal encounter. Unbearable Darkness focuses on Butoh dance: using a spiritual medium, motion capture and a digital avatar, Choy Ka Fai aims to evoke the master Tatsumi Hijikata – the artist who, more than any other, founded and influenced the development of the Butoh genre, born in the late 1950s as a form of expression against the dominant culture of post-war Japan. Ankoku Butoh, 'the dance of darkness' as Hijikata often called it, is a practice that retains a rebellious potential, according to Ka Fai: it opposes the superiority of Western dance cultures and affirms a new choreographic language for the Asian body. The themes of alienation, dehumanization and loss of identity that have been addressed by the most important Butoh proponents, seem to migrate into the images and codes generated by digital technologies, creating a new and intense immersive experience and generating an unprecedented review of the Hijakata's legacy and relation to contemporary Asian culture.
Concept, Documentary and Direction – Choy Ka Fai
Choreographic Presence and Paranormal Performance – Tatsumi Hijikata
Dramaturgy – Tang Fu Kuen
Research, Vocal and Performance – Tomoko Inoue
Motion Capture and Performance – Yurika Yamamoto
Dance Engineering – Neji Pijin
Visual Design and Technology – Brandon Tay
Music – Raffael Seyfried
Costume Design – Rie Usui
Lighting Design and Technical Direction – Ray Tseng
Technical Direction on Tour – You Tee
Tour Manager – Tammo Walter
Company Manager – Mara Nedelcu
UnBearable Darkness is co-produced by Tanzhaus nrw and Kyoto Experiment. With the support of Kunststiftung NRW Germany, the NATIONALES PERFORMANCE NETZ Coproduction Fund for Dance, funded by the Federal Government Commissioner for Culture and the Media.
The research process is supported by TPAM – Performing Arts Meeting in Yokohama, The Saison Foundation, The Japan Foundation Asia Center and Hijikata Tatsumi Archive at Keio University Art Center.