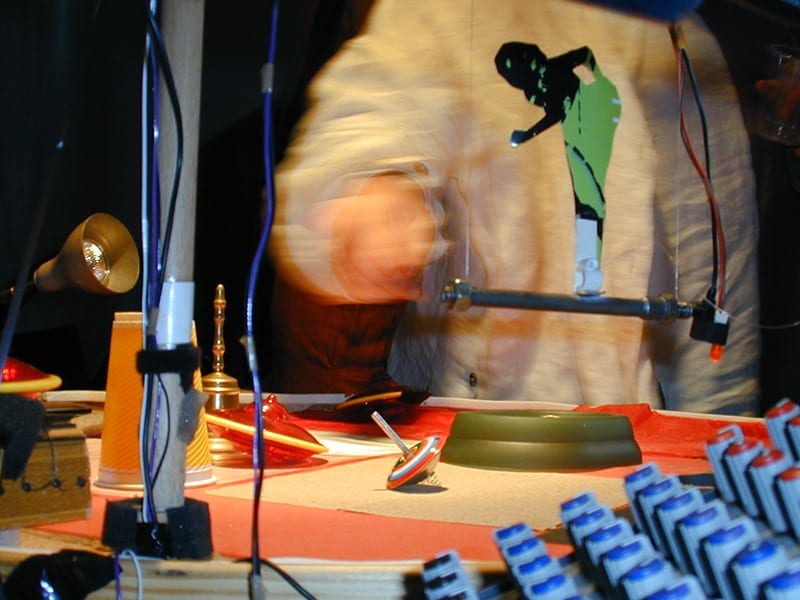 The circus of French musician Laurent Bigot, is small in the real sense of the word: the artist built it on a table no more than a meter wide in diameter, using bits and bobs, recovered material, wood, plastic, wires, springs and cheap gadgets.
A fragile installation that even a gentle breath can set vibrating and acting like a living organism, able to produce sounds and movements. With Le Petit Cirque, Bigot has above all created a "circus of sound", or a real electro-acoustic, sampled, composed, and live music concert. However, the instruments in question are also the protagonists of a figure theatre experience: men, animals, spinning tops, acrobats, dancers, mechanical inhabitants of this tiny circus universe that, between leaps into the unknown and reckless magic, captures the spectator's gaze.
The circus animates itself, produces its own music, and the music itself invites us to create and discover its stories. A continuous dialogue between sound, image and handmade machines, for a spectacle dedicated to the imagination of the youngest, as well as adults still able to dream.