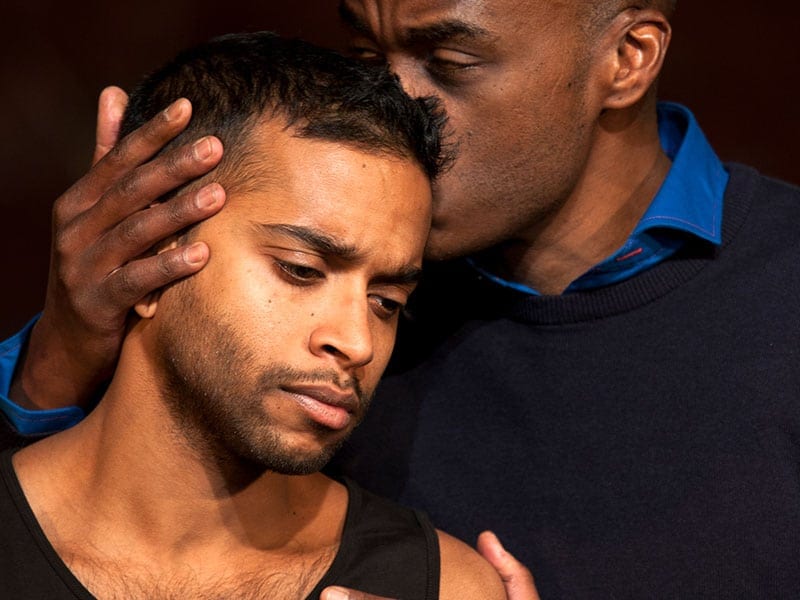 There's no need for an introduction to Peter Brook. The revolutionary international theatre's maestro, often hosted by Romaeuropa Festival, presents his last show, created with Marie-Hèlène Estienne.
A multiethnic cast deals with the themes of punishment, justice and crime with the skill and natural lyrical touch that characterises the world theatre's master writing. A man sits alone in the desert, right in front of a giant prison. Who is he? Why is he there? Is it a deliberate choice or some punishment? As for those who are inside, what crime have they committed? And what do they think of that man, facing them, free? Is he mad or maybe a god?
What's redemption and what does justice mean in a world where prisoners and guards face each other with the same questions?

Duration 75' Show performed in English with Italian subtitles Text, Stage direction Peter Brook, Marie-Hélène Estienne Lighting Philippe Vialatte Set elements David Violi With Hiran Abeysekera, Hervé Goffings, Omar Silva, Kalieaswari Srinivasan, Hayley Carmichael Costume assistant Alice François Thanks to Tarell Alvin McCraney, Alexander Zeldin Production C.I.C.T. - Théâtre des Bouffes du Nord Coproduction National Theatre London, The Grotowski Institute, Ruhrfestspiele Recklinghausen, Yale Repertory Theatre, Theatre For A New Audience - New York Translation and surtitles adaptation Luca Delgado Photo © Simon Annand