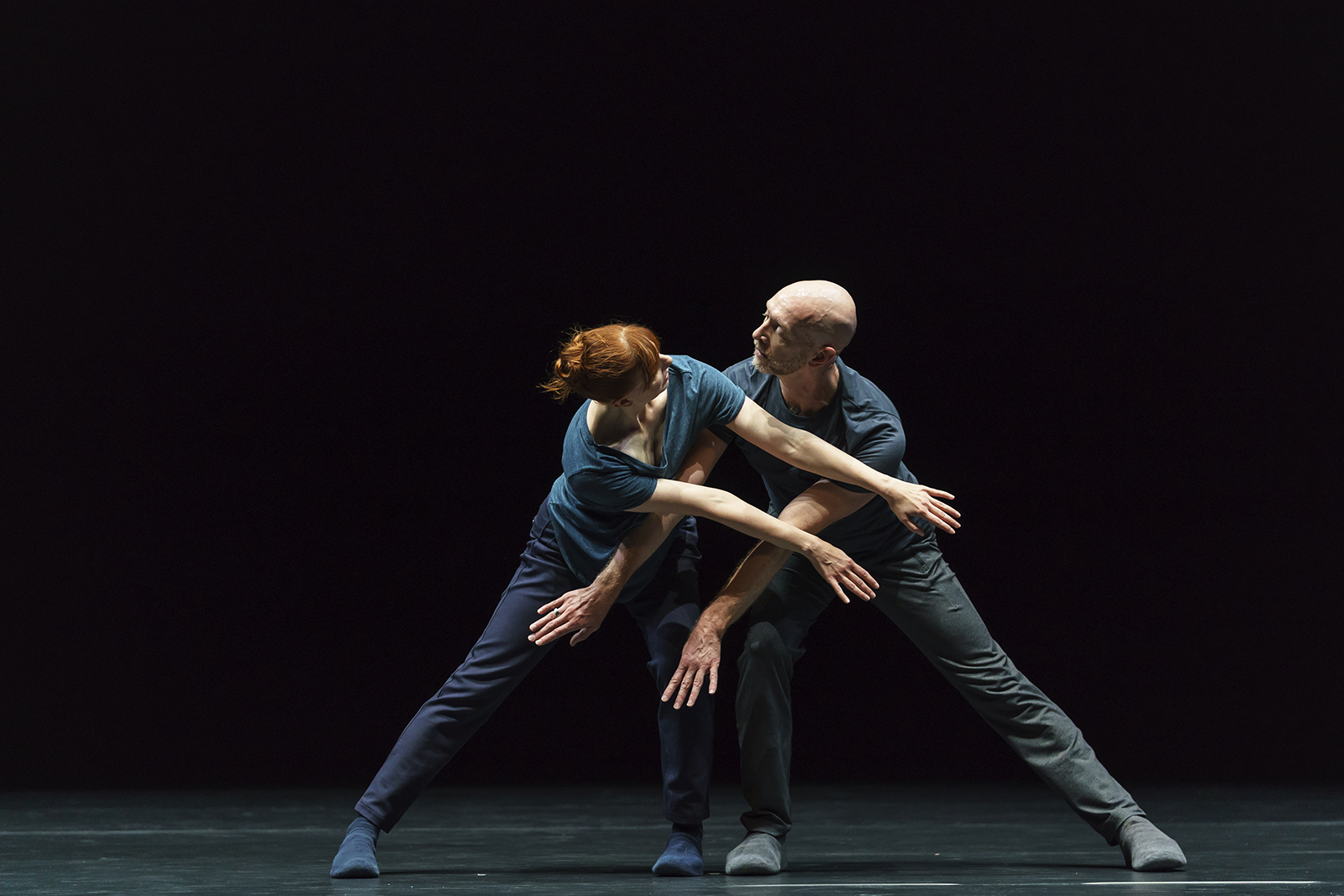 William Forsythe, one of the greatest choreographers of international contemporary dance, returns to Rome after many years of absence with A Quiet Evening of Dance. On stage, seven of Forsythe's most famous collaborators gathered for the occasion, draw an overview of the function of ballet and the choreographer's mind: the phrasing built by their breaths accompanies geometric images, positions and movements traced to the origins of classical ballet, with an overwhelming finale set to the musical score of Rameau.
William Forsythe has been active in the field of choreography for over 45 years. His work is acknowledged for reorienting the practice of ballet from its identification with classical repertoire to a dynamic 21st century art form. Forsythe's deep interest in the fundamental principles of organization has led him to produce a wide range of projects including Installations, Films, and Web based knowledge creation. Raised in New York and initially trained in Florida with Nolan Dingman and Christa Long, Forsythe danced with the Joffrey Ballet and later the Stuttgart Ballet, where he was appointed Resident Choreographer in 1976. In 1984, he began a 20-year tenure as director of the Ballet Frankfurt. After its closure, Forsythe established a new ensemble, The Forsythe Company, which he directed from 2005 to 2015. Forsythe's most recent works were developed and performed exclusively by The Forsythe Company, while his earlier pieces are prominently featured in the repertoire of virtually every major ballet company in the world, including The Mariinsky Ballet, The New York City Ballet and The Paris Opera Ballet. Further to his work as a choreographer, William Forsythe is a current Professor of Dance and Artistic Advisor for the Choreographic Institute at the University of Southern California Glorya Kaufman School of Dance.
A Sadler's Wells London Production
A Quiet Evening of Dance
By William Forsythe
and
Brigel Gjoka, Jill Johnson, Christopher Roman, Parvaneh Scharafali, Riley Watts, Rauf "RubberLegz" Yasit and Ander Zabala.
Co-produced with Théâtre de la Ville, Paris; Théâtre du Châtelet, Paris; Festival d'Automne à Paris; Festival Montpellier Danse 2019; Les Théâtres de la Ville de Luxembourg; The Shed, New York; Onassis Cultural Centre, Athens; deSingel international arts campus, Antwerp.
First performed at Sadler's Wells London on 4 October 2018.
Winner of the FEDORA – VAN CLEEF & ARPELS Prize for Ballet 2018.
Production credits
Dancers: Brigel Gjoka, Jill Johnson, Christopher Roman, Parvaneh Scharafali, Riley Watts, Rauf "RubberLegz" Yasit, Ander Zabala
Composer/Music: Morton Feldman, Nature Pieces from Piano No.1. From, First Recordings (1950s) – The Turfan Ensemble, Philipp Vandré © Mode (for Epilogue)
Composer/Music: Jean Philippe Rameau, Hippolyte et Aricie: Ritournelle, from Une Symphonie Imaginaire, Marc Minkowski & Les Musiciens du Louvre © 2005 Deutsche Grammophon GmbH, Berlin (for Seventeen/Twenty One)
Lighting Design: Tanja Rühl and William Forsythe
Costume Design: Dorothee Merg and William Forsythe
Sound Design: Niels Lanz
For Sadler's Wells
Artistic Director & Chief Executive: Alistair Spalding CBE
Executive Producer: Suzanne Walker
Head of Producing & Touring: Bia Oliveira
Senior Producer: Ghislaine Granger
Producing & Touring Coordinator: Florent Trioux
Marketing Manager: Daniel King
Senior Press Manager: Caroline Ansdell
Wardrobe Supervisor: Miwa Mitsuhashi
Technical Team
Production Manager: Adam Carrée
Touring Production Manager: Bob Bagley
Production Electrician/Relighter: Graham Cutting
Sound Engineer: Simon Lambert
Photo credit: ©Bill Cooper
You may be interested