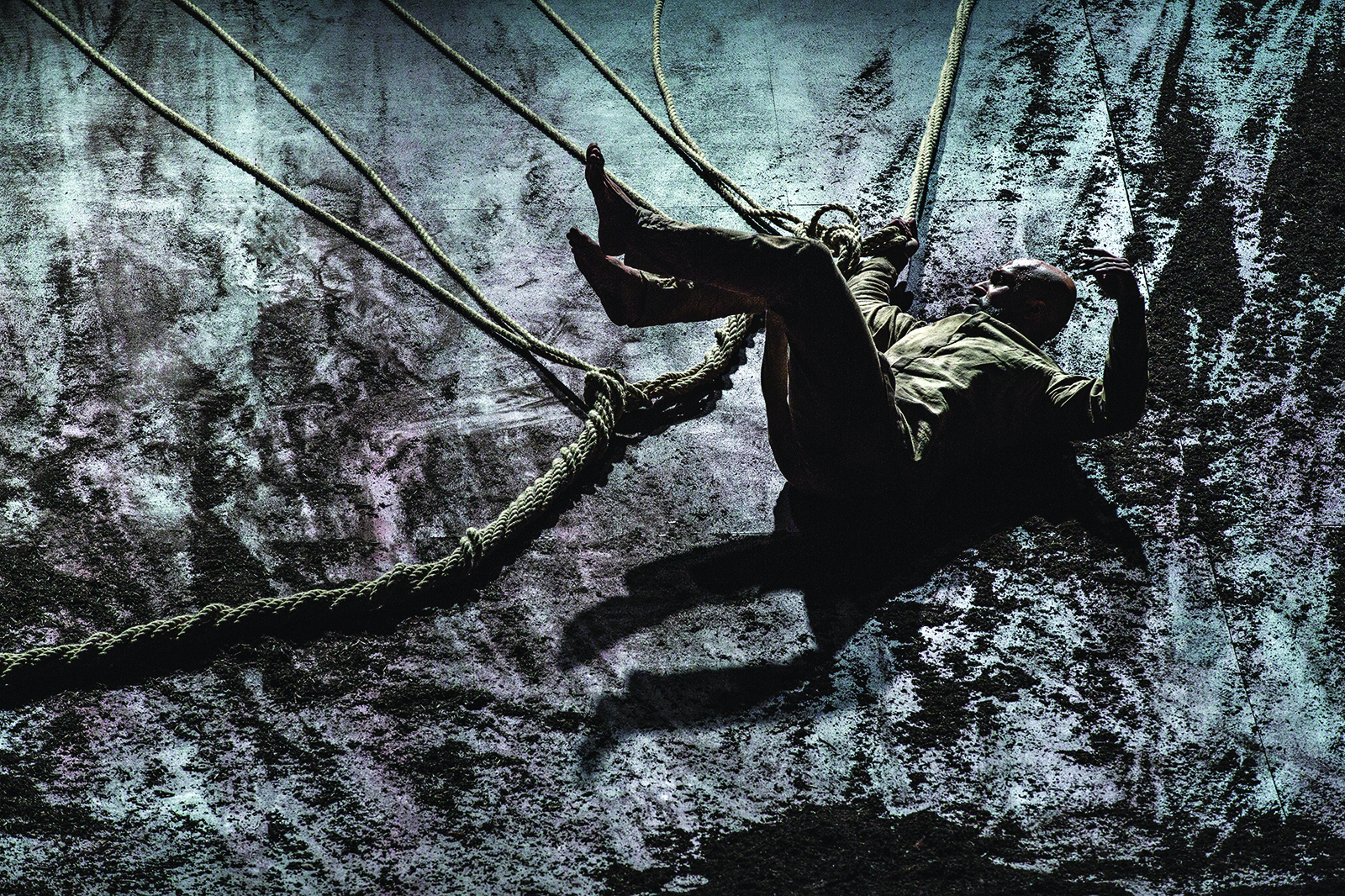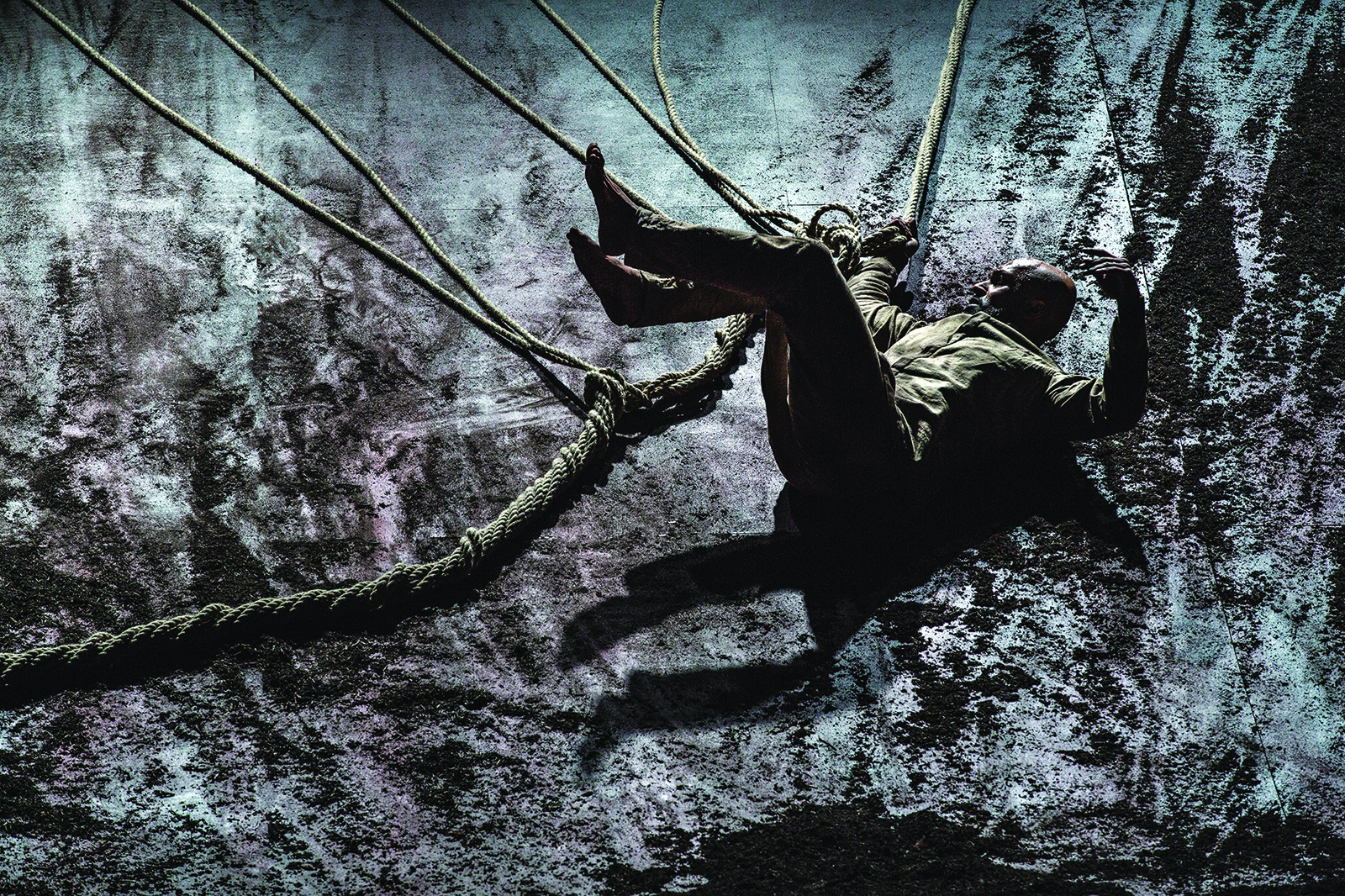 Xenos, the latest solo by Akram Khan, will also be the last chance to admire the British-Bangladeshi choreographer on in a full-length production. Accompanied by an ensemble of five musicians performing an original score designed by Vincenzo Lamagna, Khan takes his blend of kathak and contemporary dance and carries us to through the struggles of a colonial soldier during the First World War. The human condition is embodied in the figure of a dancer whose body is in a state between mythology and technology, becoming an instrument of war. Questioning what makes us human, XENOS is a memento mori for our own times of violent estrangement from one another and our world.
Akram Khan is one of the most celebrated and respected dance artists today. In just over 18 years he has created a body of work that has contributed significantly to the arts in the UK and abroad. His reputation has been built on the success of imaginative, highly accessible and relevant productions such as Until the Lions, Kaash, iTMOi (in the mind of igor), DESH, Vertical Road, Gnosis and zero degrees. As an instinctive and natural collaborator, Khan has been a magnet to world-class artists from other cultures and disciplines. His previous collaborators include the National Ballet of China, actress Juliette Binoche, ballerina Sylvie Guillem, choreographers/dancers Sidi Larbi Cherkaoui and Israel Galván, singer Kylie Minogue and indie rock band Florence and the Machine, visual artists Anish Kapoor, Antony Gormley and Tim Yip, writer Hanif Kureishi and composers Steve Reich, Nitin Sawhney, Jocelyn Pook and Ben Frost. Khan's work is recognised as being profoundly moving, in which his intelligently crafted storytelling is effortlessly intimate and epic. Described by the Financial Times as an artist "who speaks tremendously of tremendous things", a highlight of his career was the creation of a section of the London 2012 Olympic Games Opening Ceremony that was received with unanimous acclaim. As a choreographer, Khan has developed a close collaboration with English National Ballet and its Artistic Director Tamara Rojo. He created the short piece Dust, part of the Lest We Forget programme, which led to an invitation to create his own critically acclaimed version of the iconic romantic ballet Giselle. Khan has been the recipient of numerous awards throughout his career including two Laurence Olivier Awards for DESH and XENOS,  the Bessie Award (New York Dance and Performance Award), the prestigious ISPA (International Society for the Performing Arts) Distinguished Artist Award, the Fred and Adele Astaire Award, the Herald Archangel Award at the Edinburgh International Festival, the South Bank Sky Arts Award and eight Critics' Circle National Dance Awards, including Outstanding Male Modern Performance in XENOS. Khan was awarded an MBE for services to dance in 2005. He is also an Honorary Graduate of University of London as well as Roehampton and De Montfort Universities, and an Honorary Fellow of Trinity Laban. Khan is an Associate Artist of Sadler's Wells and Mountview, London and Curve, Leicester.
Director/Choreographer/Performer: Akram Khan
Dramaturg: Ruth Little
Lighting Designer: Michael Hulls
Original Music Score composed by: Vincenzo Lamagna
Set Designer: Mirella Weingarten
Costume Designer: Kimie Nakano
Writer: Jordan Tannahill
Rehearsal Director: Mavin Khoo
Dancer: Akram Khan
Musicians: Nina Harries (double bass & vocals), Clarice Rarity (violin), B C Manjunath (percussions & konnakol), Tamar Osborn (baritone saxophone), Aditya Prakash (vocals)
Producer: Farooq Chaudhry  | Technical Director: Richard Fagan |  Production Manager: John Valente | Stage Manager: Marek Pomocki | Lighting Engineer: Stéphane Déjours | Sound Engineer:  Julien Deloison
Technician Russell: Parker | Project/Tour Manager: Mashitah Omar | Props made by Louise Edge from LFX props & special fx | The original music score was devised in collaboration with Nina Harries, Andrew Maddick, B C Manjunath, Tamar Osborn, Aditya Prakash.
Technician: Russell Parker
Commissioned by 14-18 NOW, the UK's arts programme for the First World War centenary | Co-produced by Onassis Cultural Centre – Athens, The Grange Festival Hampshire, Sadler's Wells London, Hong Kong Cultural Centre, Théâtre de la Ville Paris/La Villette – Paris, Les Théâtres de la Ville de Luxembourg, National Arts Centre Ottawa, The Center for China Shanghai International Arts Festival (CSIAF), Centro Cultural de Belém, Festspielhaus St. Pölten, Grec 2018 Festival de Barcelona, HELLERAU – European Center for the Arts Dresden, Tanz Köln, Edinburgh International Festival, Adelaide Festival, Festival Montpellier Danse 2018, Julidans Amsterdam, Canadian Stage Toronto, Romaeuropa Festival, Torinodanza festival / Teatro Stabile di Torino – Teatro Nazionale, Lincoln Center for the Performing Arts New York, University of California Berkeley, Danse Danse Montreal, Curve Leicester | Sponsored by COLAS | Supported by Arts Council England
Akram Khan is an Associate Artist of Sadler's Wells and Mountview London and Curve Leicester
Produced during residency at The Grange, Hampshire and Onassis Cultural Centre – Athens | Special thanks to Katia Arfara & the OCC team, Michael Chance, Michael Moody, Nigel Hinds, Jenny Waldman, Sarah Goodfellow, Hervé Le Bouc, Delphine Lombard, Béatrice Abeille-Robin, Mr. & Mrs. Khan, Yuko Khan, Sayuri & Kenzo Khan, Dannii Evans, Zia Ali, Es Devlin, Zena Edwards, Tim Freke, Ronan Harrington, Daniel Hernandez, Amit Lahav, Jerome Lewis, Confucius MC, Vahakn Matossian, Camilla Power, Ella Saltmarshe, Murray Shanahan, Zahed Sultan, Temujen Gunawandera, Jess Balla, Chris Timpson, Paul Evans, Robin Leonard, Florian Stagliano.
Special Thanks: Temujen Gunawandena

You may be interested