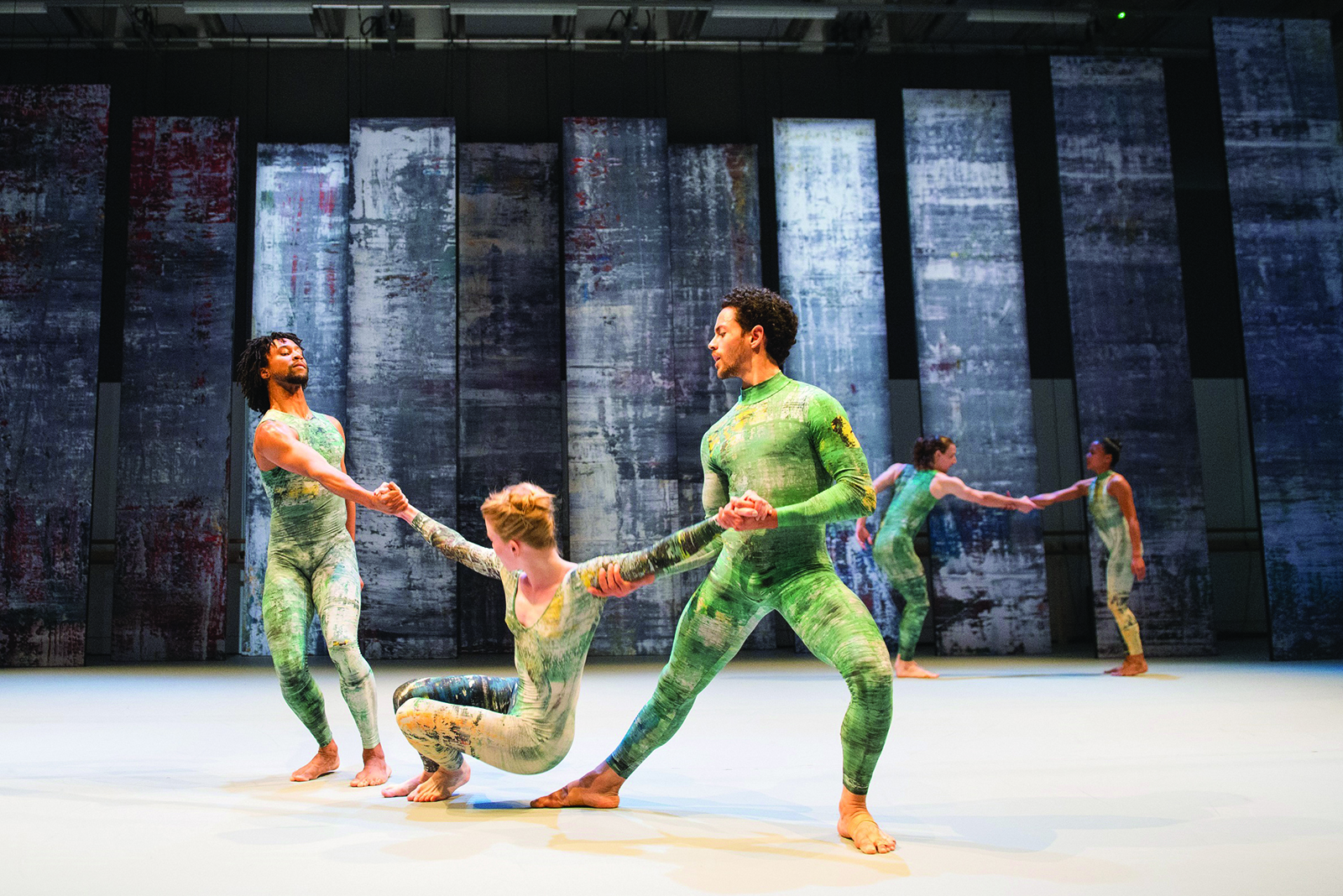 To celebrate 100 years from the birth of Merce Cunningham, the ballet corps of the Rambert company have created Rambert Event: a show composed of excerpts from the choreographies of Cunningham, arranged and re-staged by his former ballerina Jeannie Steele, with music composed and performed live by Radiohead's Philip Selway, Quinta and Adem Ilhan and with set designs and costumes inspired by a series of paintings by German artist Gerhard Richter.
Rambert is one of the world's leading independent contemporary dance companies. Known for its diverse programme and international outlook, it is also a British national institution with loyal local audiences throughout the UK.
Rambert is innovative and forward-thinking, spearheading the direction of contemporary dance. It has been a home to the great modern choreographers of the 20th and 21st centuries. From Frederick Ashton to Christopher Bruce to Wayne McGregor, early choreographic opportunities were commissioned by the risk-taking Rambert well ahead of the traditional ballet troupes. Today, the world's most diverse ensemble of dancers take on these great works as well as giving a platform to the new voices of contemporary dance.
Jeannie Steele –  Jeannie Steele danced with the Merce Cunningham Dance Company from 1993-2005. She began staging the repertory in 1998 working with a number of companies including MCDC, New York City Ballet, Pacific Northwest Ballet, Royal Swedish Ballet and Rambert. In 2000, Cunningham created the position of rehearsal assistant for Steele, which she held until 2006. In 2007, she accepted a position at London Contemporary Dance School. In addition to LCDS, she teaches regularly for Richard Alston, Matthew Bourne, Michael Clark, DV8 and Rambert. In 2013, Steele was curator of the dance component for the exhibition, Dancing Around The Bride/Cage, Cunningham, Johns, Rauschenberg and Duchamp at the Barbican.
Philip Selway – Philip Selway, best known as the drummer with rock band Radiohead, was commissioned to create a new score for the Rambert Event. Working in collaboration with composers and multi-instrumentalists Adem Ilhan and Quinta, he has created a modular electro-acoustic score which is performed live at each performance. Bringing together electronic music, grand piano, violin, xylophones and musical saw, and born of the chance philosophy of Cunningham's work, they have produced a soundscape that resonates with the randomness and fluidity of the movement.
Gerhard Richter – The distinctive hanging backdrops and costume designs that accompany the Event are based on a series of paintings by Gerhard Richter known as Cage (1) – (6). Richter is one of the most celebrated living visual artists. The paintings were inspired by the work of composer John Cage, whom Richter had never personally met but whose work had long held a resonance with his own. Cage was Merce Cunningham's life partner and long-time musical collaborator, and so these particular works seemed the ideal bedfellows for the choreography. This is the first time that the artist's work has been incorporated into a performance.
Coreography by Merce Cunningham
Arranged and staged by Jeannie Steele
Music by Philip Selway, Adem Ilhan, Quinta
Designs based on Gerhard Richter Cage Series (1) – (6)
The Rambert Event is presented with the permission and cooperation of the Merce Cunningham Trust.
The original production was made possible with the support of Cockayne – Grants for the Arts, a donor advised fund of The London Community Foundation, and Rambert's New Work Commissioning Fund including a major supporting gift from Chiara Chabanne.

You may be interested