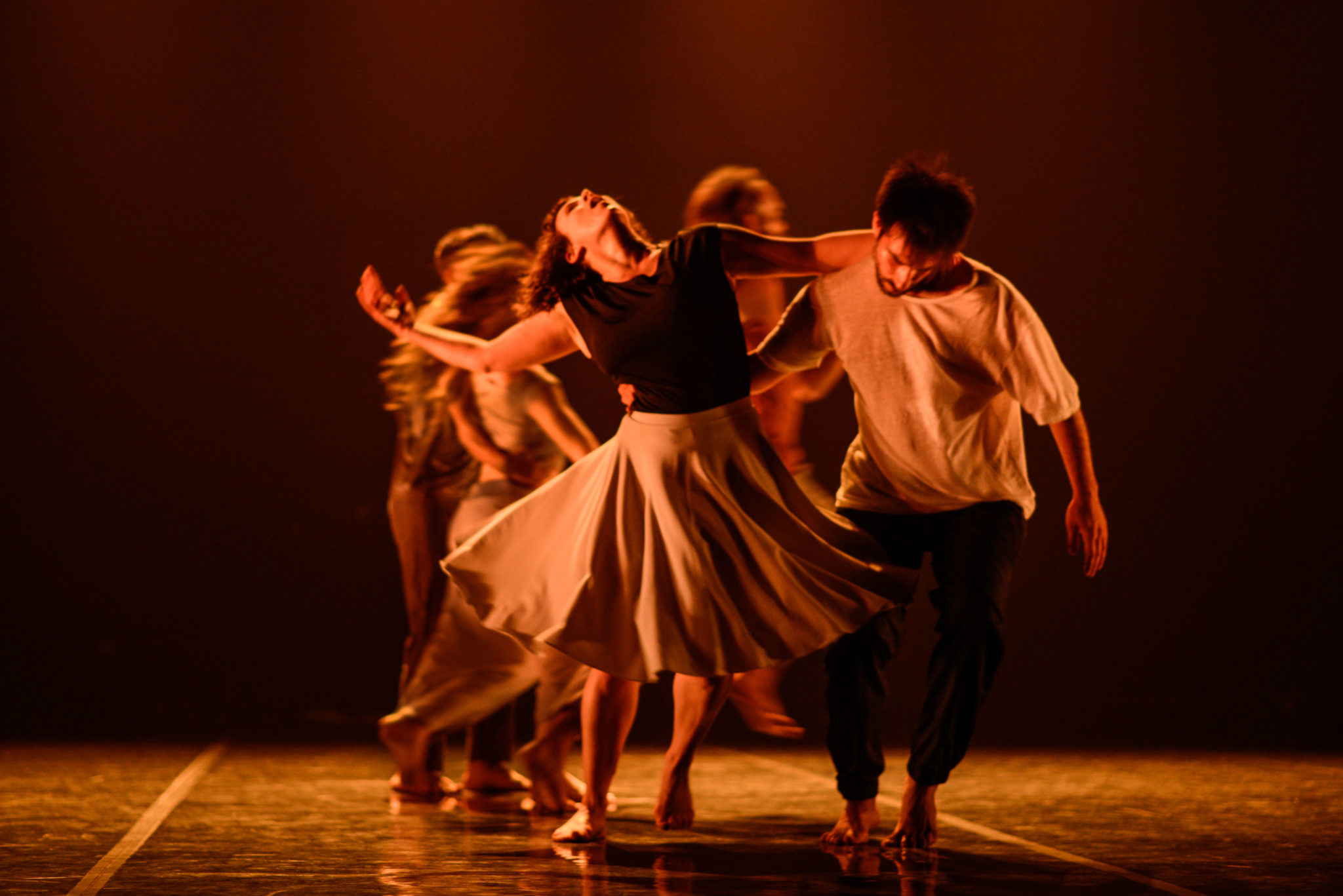 Ravel's Boléro is not an untouchable monument, but something that belongs to each and every one of us. Starting from this assumption, Spanish choreographer and dancer Jesús Rubio Gamo (Madrid, class of 1982), returns to the stage with a new show inspired by Ravel's famous score. His Bolero is a real hymn to dance and movement, a work that explores resistance and human encounters- a fight against time that leaves us broken.
Jesús Rubio Gamo  (Madrid, 1982) is an independent dancer, choreographer and writer based in Madrid. After studying ballet and contemporary dance and graduating at the Royal School of Dramatic Art, Jesús was awarded with a MAE-AECI grant to develop dance studies in a foreign country. He moved to London where he completed an MA in choreography at London Contemporary Dance School (Distinction). He has also studied an MA in Performative Studies at Museo Nacional de Arte Reina Sofía in Madrid. His work has been presented at National and International Festivals (such as Chantiers d'Europe, Théâtre de la Ville-Paris; Escena Contemporánea, Madrid; The Greenwich and Docklands International Festival, London; FAEL, Lima; Les Plateaux, La Briquetterie-Paris; Tanzfaktur, Cologne; ARC for Dance, Athens or Romaeuropa Festival, Italy), in museums (CA2M – Madrid, Artium – Vitoria, Pablo Serrano – Zaragoza, Museo de Bellas Artes de Bilbao); at non conventional spaces and in the street. He has been artist in residence in institutions such as La Casa Encendida and Teatros del Canal (Madrid), The Place (London), La Caldera (Barcelona), Auditorio de Tenerife or Dantzagunea and Ballet Biarritz (Aterpean). His works BOLERO – a short duet to the well-known score by Maurice Ravel, and Now, before we get too old – a solo that was premiered at Festival Danza_MOS Conde Duque in Madrid, have been selected for Aerowaves in 2017 and 2018. His last work, GRAN BOLERO, is coproduced by Teatros del Canal and Mercat de les Flors and is danced by a cast of 12 dancers (6 from Madrid and 6 from Barcelona).
Artistic direction and choreography: Jesús Rubio Gamo
Interpreters: Alberto Alonso, Eva Alonso, Albert Barros, Agnès Balfegó, Natalia Fernandes, María Hernando, Joel Mesa, Iván Montardit, Clara Pampyn, Carlos Peñalver, Jose Ruiz, Paula Tato
Music: José Pablo Polo basado en Boléro de Maurice Ravel
Costumes Design: Cecilia Molano
Dressmaking: Naldi Fernandes
Light Design: David Picazo
Direction Assistance : Alicia Cabrero
Artistic Assistant: Elena Córdoba
Production: Jorge Rúa | Production Assistant: Claudia Córdova |Photography: Eva Guillamón, Claudia Córdova, Belén Iniesta | Students in practice from Conservatorio Superior de Danza María de Ávila and substitutes: Marta Grifé, Emma de la O Callejo, Aurora Constanza, Laura Eugenia Sánchez, Raúl Pulido | Students in practice from Institut del Teatre de Barcelona: Silvia Batet and Cristina Martí.
Technical coordination: Daniel Checa | Co-production: Mercat de les Flors and Teatros del Canal | With the collaboration of: Conde Duque and Universidad Complutense de Madrid | Thanks to: Natalia Álvarez Simó, Marion Betriu, Àngels Margarit, Marc Olivé, Concha Hernández, Carmen Fuentes, María José Aliste, Beatriz Arazamendi, Rocío Casado, Miriam Martín, Tamara Reyes, Carmen Senra, Colegio Mayor Santa María de Europa, Lipi Hernández, Laura Kumin, Inés Narváez, Anna Mateu, Mireia Campo, César Louzan, Fran Martínez, Mario Olave, Carlos Beluga, Juan Carlos Toledo, Poliana Lima, Eduardo Bonito, Lucía Marote, Julen Arévalo, Eugenio Rubio, Javier Guerrero.
Photos: ©Claudia Córdova

You may be interested