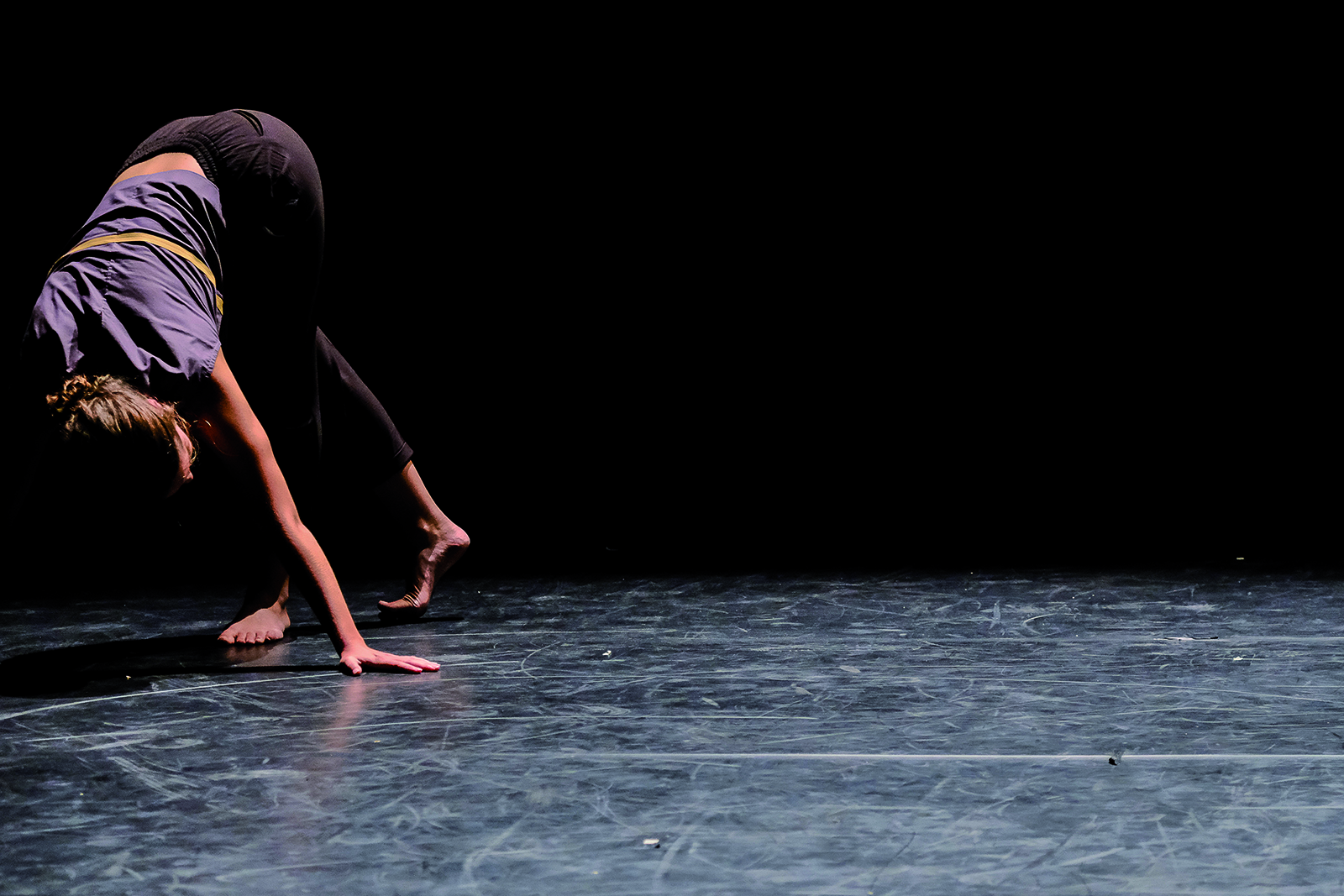 Elena Sgarbossa's performance is inspired by the history of the Keo space time capsule: to be launched into orbit in 2019, the sattelite will return to Earth within 50,000 years, carrying preserved messages written by today's inhabitants.What if the inhabitants of the future didn't understand us? What happens when we don't understand ourselves? Does the desire to communicate survive? Starting from these questions, the artist establishes a dialogue with the public, allowing this encounter to nourish her dance.
Elena Sgarbossa is a young Italian dancer. She trained at Corso Triennale Professionale di Danza Contemporanea del Balletto di Roma directed by Roberto Casarotto. She enriched her education through projects supported by the Network Anticorpi XL and OperaEstate Festival/Bassano del Grappa where she trained as a teacher Dance Well – Research and Movement for Parkinson's. She has worked as performer for Marco D'Agostin, Chiara Frigo, Davide Valrosso, Andrea Rampazzo and Pietro Marullo. In 2018 she approached the choreography experience with Keo, winning performance of DNAppunti Coreografici 2018. She participates in the European project "Empowering Dance" supported by the Erasmus+ program of the EU in collaboration with CSC-Bassano del Grappa, K3 Hamburg, HIPP Zagreb, Dansatelier Rotterdam and La Briqueterie Paris.
Coreographer and dancer: Elena Sgarbossa
Light Design: Simone Sonda
Thanks to: Anna Grigiante, Ilaria Marcolin, Marco D'Agostin, Pablo Tapia Leyton
Supported by: Fondazione Romaeuropa, Operaestate Festival/CSC Centro per la scena Contemporanea del Comune di Bassano del Grappa, L'arboreto – Teatro Dimora di Mondaino, Cango/Centro nazionale di produzione sui linguaggi del corpo e della danza Firenze, Gender Bender di Bologna and Fondazione CRT Centro di Ricerche Teatrali/Teatro dell'Arte, Zebra Cultural Zoo.

You may be interested