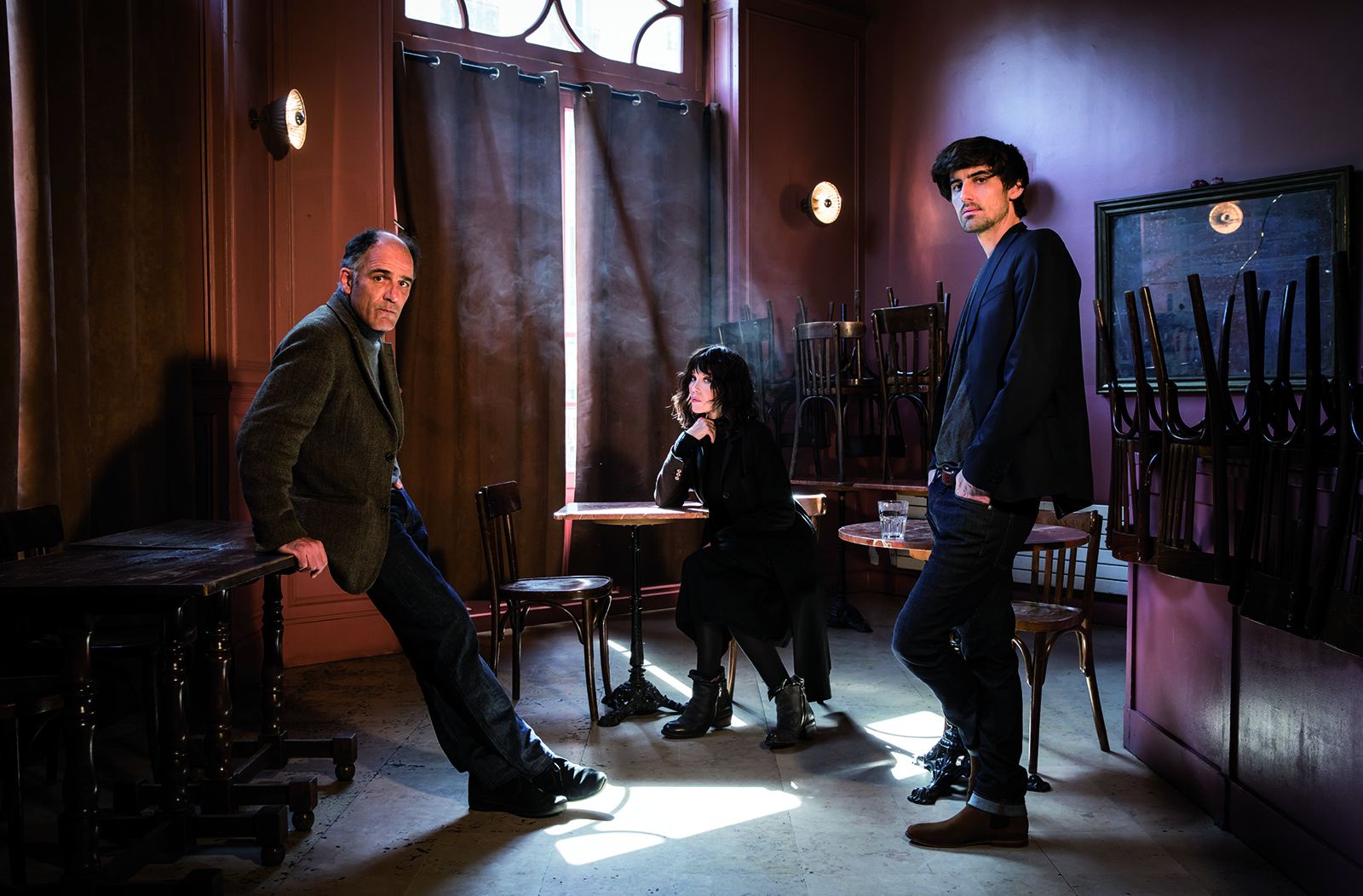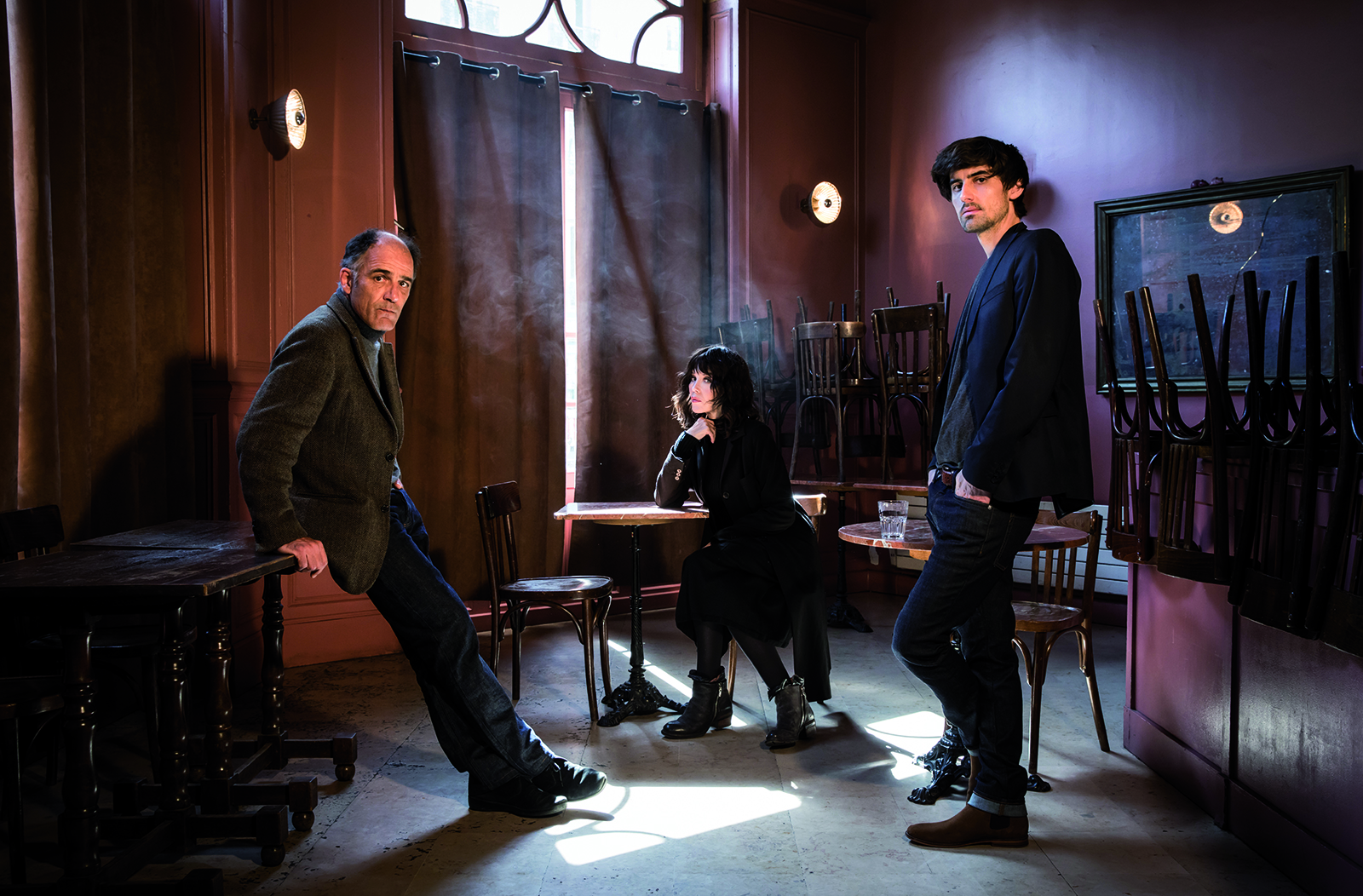 In order to shoot his cult film Opening Night, Cassavetes transported his actors, including the mythical Gena Rowlands, to a theater in Pasadena where, in the presence of an unsuspecting audience, he staged The Second Woman – an unusual piece of theatre and starting point of the film. Director Cyril Teste, assisted by iconic actress Isabelle Adjani, wishes to revive this experience for his audience. To achieve this, he breathes life into a singular theatrical language, fused with cinema, which merges reality and fiction, video image and theatrical staging. An acting workshop that sees Adjani and the other performers measure themselves against the cinematic masterpiece and engage in discussion night after night.
Cyril Teste – He starts to be interested in visual arts before devoting himself to theater while studying at the Regional School of Actors of Cannes and then at the National Conservatory of Dramatic Art in Paris. He initiates in 2000 with Julien Boizard – lighting designer, and Nihil Bordures – composer, the MxM Collective, a modular creative core of artists and technicians in which he becomes the artistic director. With painting and theater as a background, Cyril Teste feeds his creation with inspiration of visual and video artist. Worlds of Bill Viola, Bruce Naumann, Robert Wilson, Romeo Castellucci or Thomas Vinterberg and Andrei Tarkovsky's cinema will shape a sensitive writing that, along contemporary writing and relation to the actor questions a theatrical grammar while adding image and new technologies. Fascinated by Japan, from mangas to haikus, Kawase to Miyazaki, he draws from Japanese culture a form of contemplative poetry, as an observation of the interweaving of fantastic and reality, or the double identity of a society being both archaic and electronic. In direct contact with reality, Cyril Teste seizes the image and questions the impact of media or economic system on our intimate models. Since 2011, Cyril Teste and Collectif MxM have been working on the concept of cinematographic performance (shooting, editing, color correction and mixing live facing the audience). It's about inventing a theatrical writing based on a cinematographic system reporting to a precise protocol. This "device", with which he established international attention, gave him the opportunity to stage Vinterberg's Festen, and took him today to face John Cassavetes's Opening Night with the extraordinary presence of an icon actress like Isabelle Adjani.
Isabelle Adjani – Isabelle Yasmine Adjani is one of the greatest French actresses internationally renown. Born in Paris from Algerian father and German mother, she's started playing as a child. At 17, she joined "La Comédie-Française" as the youngest actress to be part of the prestigious institution. Isabelle Adjani is the only French actress to be awarded five times with the César for the best actress for films Possession (direction Andrzej Zulawski,1981), L'été meurtrier (direction Jean Becker,1983), Camille Claudel (direction, Bruno Nuytten,1988), La Reine Margot (direction Patrice Chéreau,1994), La journée de la jupe (direction Jean-Paul Lilienfeld, 2009). She has been nominated twice at the Oscars for her roles in Adele H (direction François Truffaut, 1975) and Camille Claudel films, and was awarded twice at the Cannes Film Festival for her performances in Possession and Quartet films (direction James Ivory, 1981). Mother of two sons, she claims the time devoted to her private life during her career. Isabelle Adjani is also a woman of commitment. More than ever, she wants to invest herself with all the energy that characterizes her when it comes to defending a project, whether social or cinematographic, with values that are important to her. Opening Night sees it engaged in a new challenge, for the first time on the scenes of contemporary theater.
From: John Cassavetes' scenario
Stage direction: Cyril Teste
With: Isabelle Adjani, Morgan Lloyd Sicard, Frédéric Pierrot and the participation of Zoé Adjani
Traduction: Daniel Loayza
Artistic collaborator: Valérie Six
Dramaturgical advisor: Daniel Loayza and Marion Pellissier
Scenography: Ramy Fischler
Light designer: Julien Boizard
Original soundtrack: Nihil Bordures
Video: Nicolas Doremus, Mehdi Toutain-Lopez
Camera operator: Nicolas Doremus or Christophe Gaultier
Sound engineer: Thibault Lamy
Costumes: Agnès b.
Costumes collaboration: Katia Ferreira
Make up and hair: Laurence Azouvy [Kelly]
Olfactory illustrator: Francis Kurkdjian
Flower creation: Fabien Joly
Stage director assistant: Céline Gaudier
Scenography assistant: Nina Chalot
Technical manager: Simon André
Stage manager: Guillaume Allory [Leo] or Simon André
Sound manager: Nihil Bordures, Thibault Lamy or Je?ro?me Castel
Light and olfactory manager: Laurent Bénard
Video manager: Mehdi Toutain-Lopez or Claire Roygnan
Executive producer: Nicolas Roux
Production manager and International touring: Julie Le Gall – Bureau Cokot
National press service: Rémy Fort / Myra
Press relations: Collectif MxM Olivier Saksik
Production: Le Quai Centre Dramatique National Angers Pays de la Loire
Coproduction: Collectif MxM; Les Célestins – Theatre de Lyon ; Bonlieu Scene nationale Annecy; Theatre du Gymnase – Bernardines, Marseille; Theatre de St-Quentin-en-Yvelines, Scene nationale; Theatre- Senart, Scene nationale; Theatre de Namur, La Coop and Shelter | Prod with the support of Taxshelter.be, ING and of Tax-shelter of the Belgian federal government | Corealisation C.I.C.T. Théâtre des Bouffes du Nord, with the support of Agnès b., Maison Francis Kurkdjian and Salon Messieurs-Dames. | Thanks to Al Ruban, who was the director of photography for John Cassavetes (including Opening Night). The version of the play will be based on the original text of the script before filming, which remains unpublished until now. | Thanks to Anaïs Cartier, Coline Dervieux, Francine Jacob, Joël Jouanneau, Chloé Regenwetter| The first readings took place at Villa Cavrois, as part of Monuments en mouvement, in partnership with Théâtre du Nord. | Construction of the decor by the Entrepool – Vincent Rutten direction

You may be interested