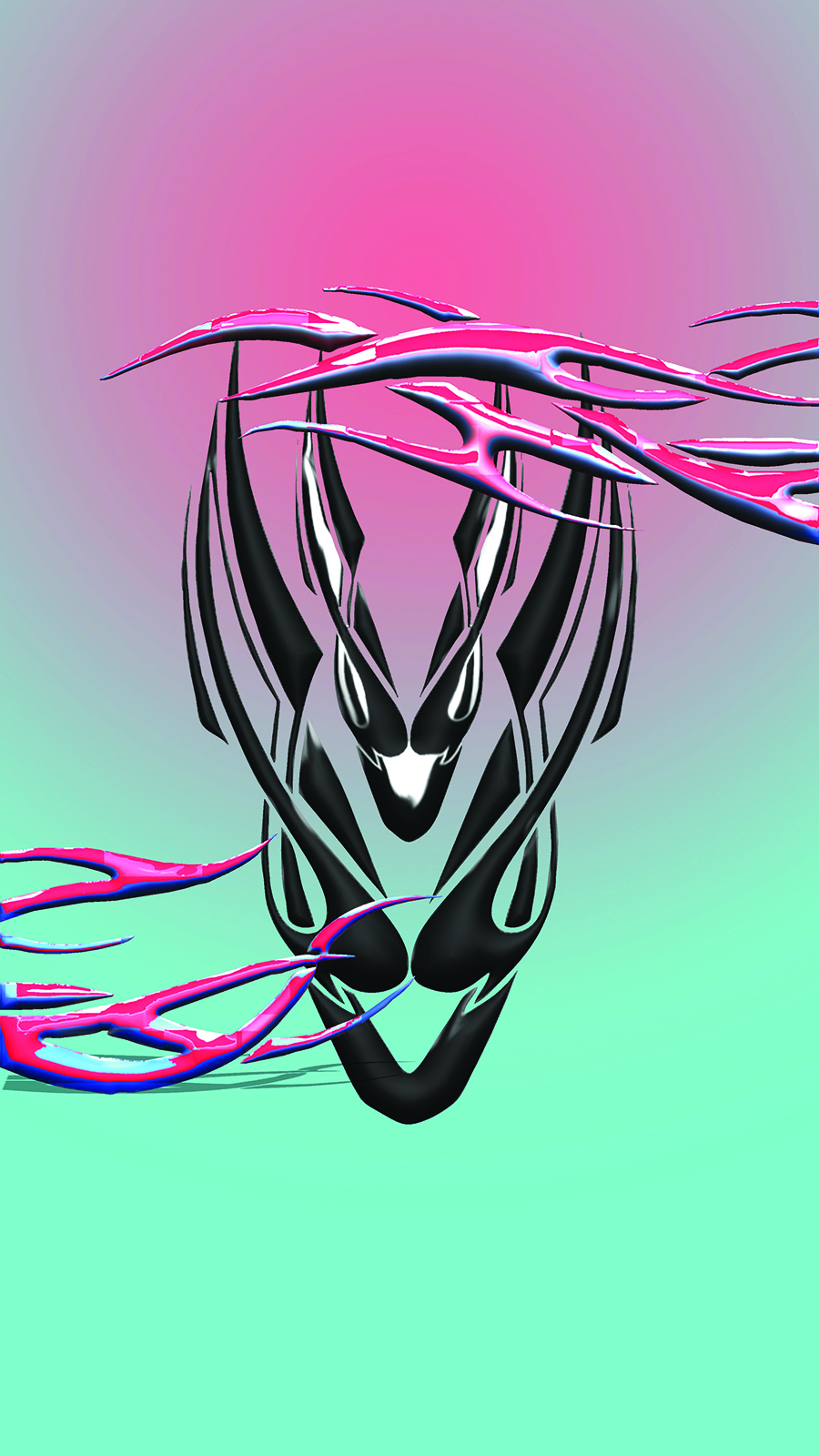 The artist constructs a journey based on the transition from the traditional vernacular masks of Sardinia towards  newly evolved contemporary rituals. A spectacular, installational analysis is born from the ontological necessity of rituals for humans- and their contemporary evolution.
Mara Oscar Cassiani, wi-fi based artist working in the performance, choreography, new digital and social media languages is an italian artist working in the realms of performance and new media imageries. Her research is focused on creating a contemporary imagery, where new languages, icons and visuals stem from the Internet and subculture identities and "brutal" capitalism. A live stream of images and consciousness in the rhythm of music. Her main research is focused in the creation of performing environments and projects amongst a generational core and their ritualistic development. She mixes and combines images and exceprts from pop, ritual folklore, digital folklore and commerce language to create a global snapshot, a "visual fastfood" between kitsch, raw rituality and apocalypse.
Concept and developmet: Mara Oscar Cassiani
Performing act: Mara Oscar Cassiani, Matilde Bassetti
Assistant : Matteo Ascani
Install and costume in collaboration with: Desacrè (Viviana Pes, Valentina Deriu)
Supported by: Progetto Muse, Compagnia B, Super Bubble, Regione Autonoma della Sardegna, Mibact, Cesp e Lariso
Thanks to: Otto, Franco Maritato, Anna Destefanis , Nuoro total freestyle and the whole Muse project crew.