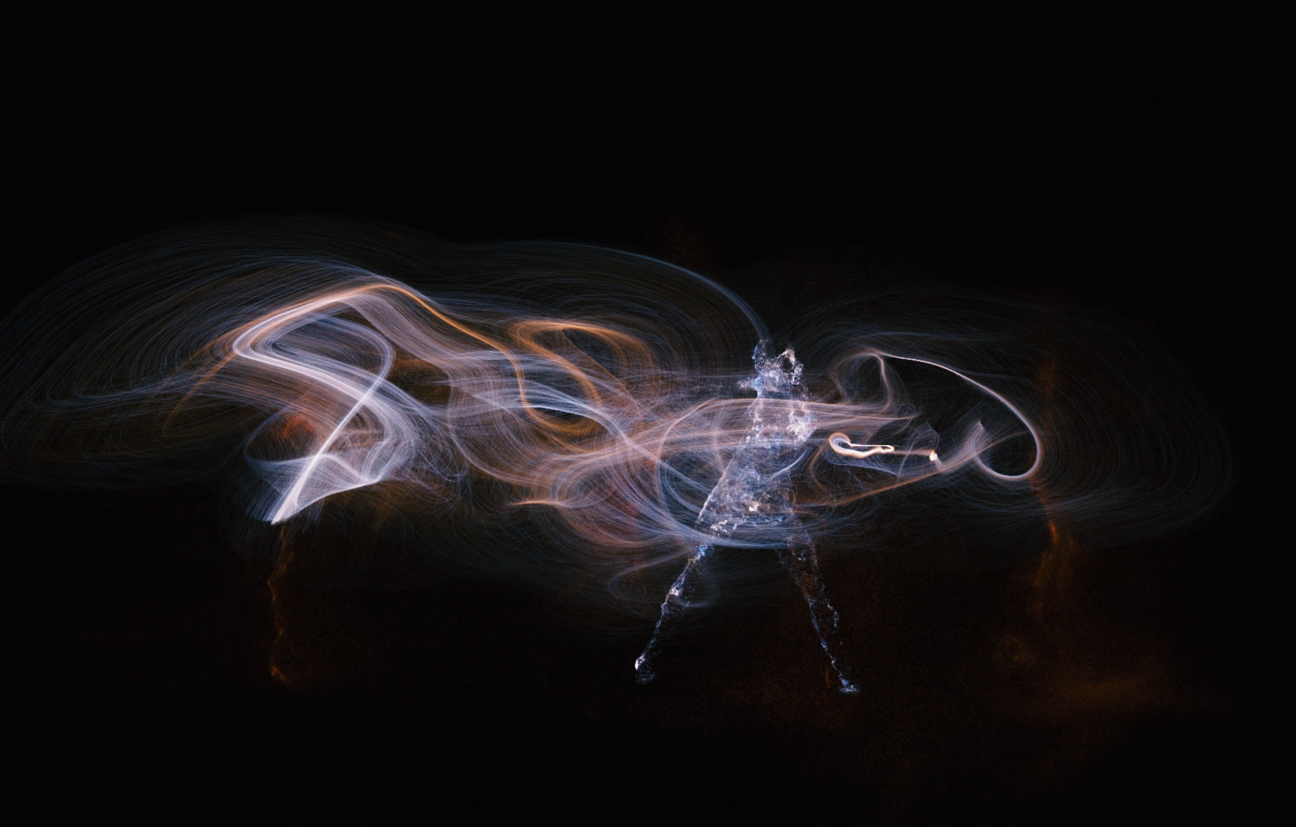 Nel progetto Digital Body, lanciato in risposta alla pandemia Covid-19, il coreografo Alexander Whitley si è interrogato sulla possibilità della danza di esistere in forma puramente digitale, approfondendo i modi, apparentemente illimitati, in cui il movimento umano può essere visualizzato attraverso l'uso delle tecnologie di motion capture e dei motori di gioco.
Chaotic Body è un'ulteriore estensione di questa indagine: un trittico di film ispirati alla teoria del caos, ai processi dinamici e ai modelli geometrici della natura. Creato in collaborazione con gli artisti digitali UL Collective e con il compositore Qasim Naqvi, Strange Attractor è il primo di una serie che proseguirà nei prossimi mesi.
Bio
Artista associato al Sadler's Wells New Wave, Alexander Whitley ha ricevuto il plauso della critica per le sue opere attraverso le quali studia l'impatto delle tecnologie – come l'intelligenza artificiale – sui comportamenti e le esperienze umane e per l'uso innovativo delle tecnologie interattive nel ridefinire i parametri del linguaggio coreografico. I suoi lavori per AWDC realizzati utilizzando tecnologie interattive includono le produzioni teatrali Pattern Recognition (commissionato dal Sadler's Wells) e The Measures Taken (commissionato dalla Royal Opera House), l'installazione/performance Strange Stranger (commissionata da York Mediale e dal Sadler's Wells) e le opere in realtà virtuale Celestial Motion (Daydream) e Celestial Motion II creata in collaborazione con il The Guardian VR studio. Whitley ha inoltre collaborato ad opere digitali per il The National Theatre, lo Scottish Ballet, il Marshmallow Laser Feast e il New Movement Collective.
Crediti
Coreografia e Direzione Artistica: Alexander Whitley
Compositore: 
Qasim
Naqvi
 (Courtesy of Erased Tapes)
Artista Digitale: UL Collective: 
Eleni
Polychronaki
, George 
Adamopoulos
 & Chris Waters
Produzione: Donna 
Meierdiercks
Commissionato da Romaeuropa Festival con il supporto del British Council.
In partnership con British Council nell'ambito dell'iniziativa UK/IT 2020 Season "Being Present"