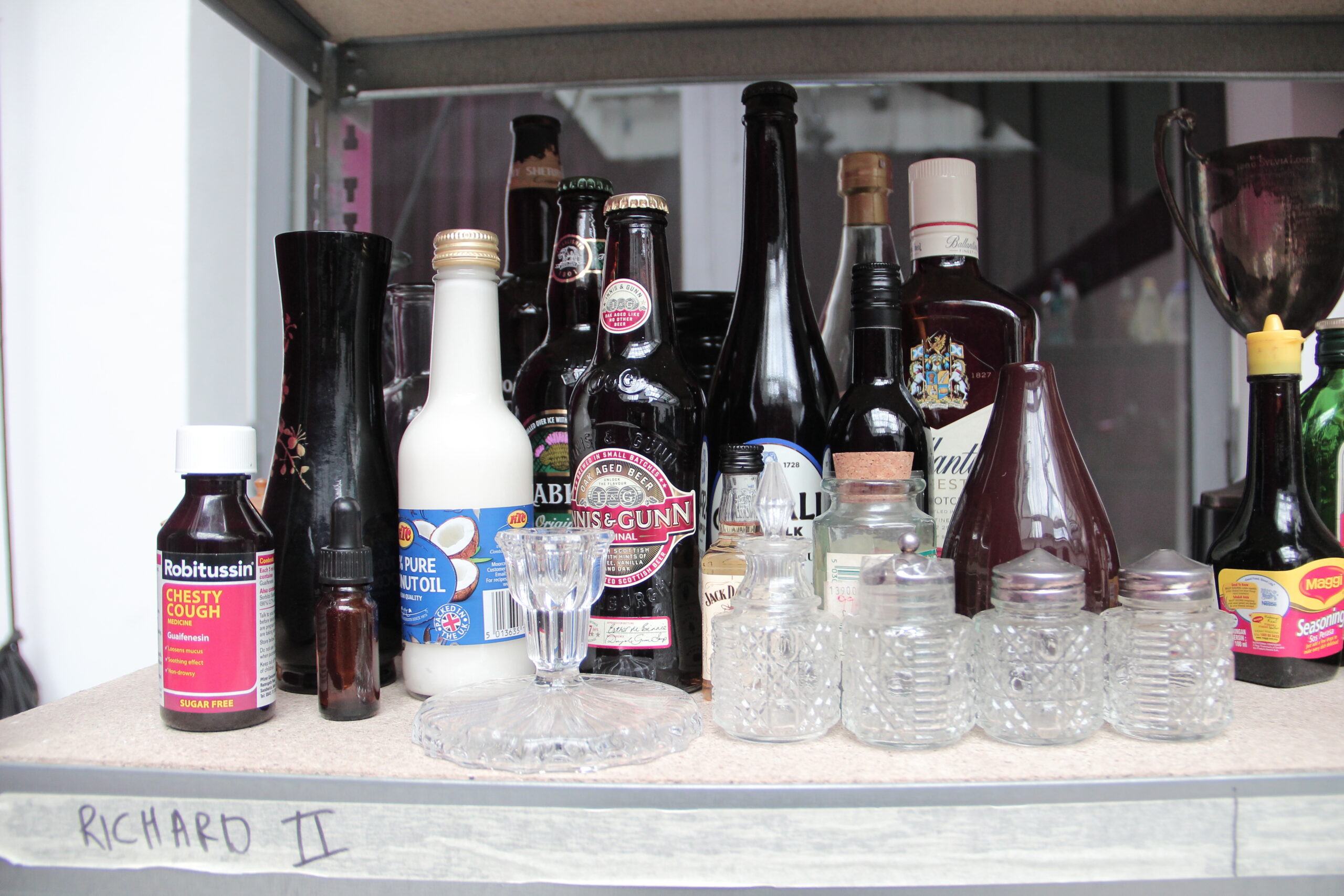 Un vero e proprio "tour de force" nella teatrografia shakespeariana fu quello presentato dagli inglesi Forced Enterteinment durante il Ref16: attraverso un dispositivo scenico 36 opere teatrali del grande drammaturgo inglese apparivano condensate in performance di 40/60 minuti, sviluppate su un tavolo di un metro quadrato e rappresentate attraverso l'uso di banali oggetti quotidiani tra righelli, contenitori per sale e pepe, spugne e bottigliette. Ma cosa succede se questo dispositivo incrocia le dinamiche delle piattaforme web?
Costruito come una performance online Table Top Shakespeare: Quarantine Edition of the Complete Works promette di ricostruire l'intera opera teatrale shakespeariana attraverso 4 appuntamenti settimanali online nell'arco di 9 settimane. Un nuovo "tour de force" firmato dalla celebre compagnia, garanzia di straordinaria recitazione, ingegnosità, follia, poesia ed emozione.
Crediti
Interprete: Terry O'Connor
Concepito e ideato da Forced Entertainment.
Performers Robin Arthur, Jerry Killick, Richard Lowdon, Claire Marshall, Cathy Naden and Terry O'Connor.
Diretto da Tim Etchells
Testi Robin Arthur, Tim Etchells, Jerry Killick, Richard Lowdon, Claire Marshall, Cathy Naden and Terry O'Connor.
Tecnica Jim Harrison
Complete Works: Table Top Shakespeare è stato prodotto nel 2015 da Berliner Festspiele – Foreign Affairs Festival Berlin e dal Theaterfestival Basel.
Table Top Shakespeare: At Home Edition è sostenuto da: Center for the Art of Performance, UCLA; Kanuti Gildi, Püha Vaimu SAAL; Kunstfestspiele Hannover; Künstlerhaus Mousonturm; PACT Zollverein; Romaeuropa Festival e Shakespeare Festival Neuss.