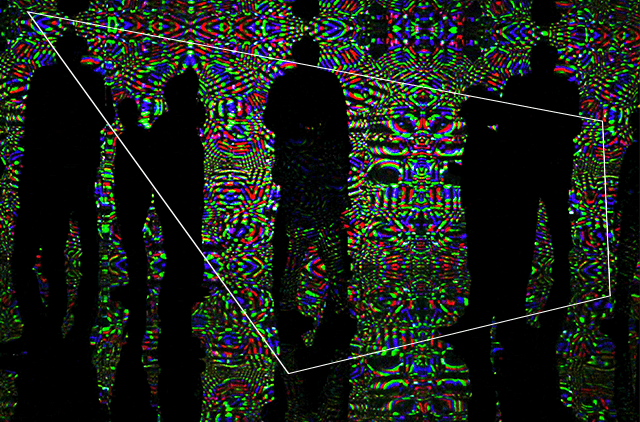 NONE is presenting the installation Deep Dream_Act_II for the first time at Digitalife. The work is based on an algorhythm discovered by chance with Google. The mathematical algorhythm proceeds by visual associations, capturing images and videos from Google's database, a neural network that interprets reality through a shared and constantly evolving archive of images.
The feeling of disorientation and confusion inside the installation is created by the innovative mise-en-scène made up entirely of mirrors, videos and lights. The visitor is surrounded by an infinite space filled with random images, a visual and audio bombardment that projects them into an endless data stream: a Deep Dream.
The contents of the installation are the reflection of our virtual activities, a re-elaboration of what we share on the internet. A collective flow of consciousness experienced through the machine that dominates our subconscious, processing it and spitting out a psychedelic vision of our posts: kittens, selfies, fails, tutorials, pornography.
NONE is an art collective based in Rome that moves on the border between art, design and technological research, founded by Gregorio De Luca Comandini, Mauro Pace and SaverioVillirillo.
NONE creates experiences that investigate the human dimension, machines that explore physical space, the process of events and the unconscious mind. Technology just happens to be the way in which NONE creates sensitive, interactive surroundings; the visitor is an active part of the installation and contributes to the narration.
---
By NONE
Interactive visuals Andrew Quinn
Sound consulting Luca Spagnoletti
Photo © NONE