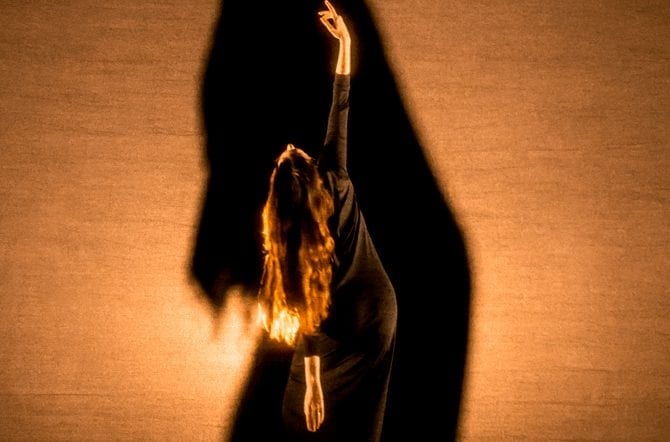 The dance show 'Conceal | Reveal' is a celebration of the twenty-year collaboration between choreographer Russell Maliphant and lighting designer Michael Hulls. Together, the two artists have developed a unique and unparalleled language that blends light and movement. 'Conceal | Reveal' is an evening of both old and fresh works including 'Broken Fall' -one of Maliphant's most famous creations- and two new pieces. Russell Maliphant danced with companies such as DV8 and choreographers such as Michael Clark, Rosemary Butcher and Laurie Booth, before founding his own company in 1996. Since then he has worked with renowned, and extremely diverse, artists such as Sylvie Guillem, Robert Lepage, Isaac Julian, Balletboyz and the Lyon Opera Ballet. This extraordinary artistic journey is evident in 'Broken Fall', a piece he created for Sylvie Guillem, Michael Nunn and William Trevitt (BalletBoyz) that won a 2003 Olivier award for best new dance production. In this restaging, soloist Carys Staton dances in a powerful and athletic work that pushes the physical limits of the dancer – a fine balance is constantly threatened by perilous falls. The two new pieces presented during the evening include a quintet and a solo for former Royal Ballet dancer Dana Fouras. 'Conceal | Reveal' is thus a chance to explore the various distinctive aspects of Maliphant's work: his long-lasting collaboration with Hulls and their shared experimentation with lighting design, seen, as ever, as an integral part of choreography. The evening also showcases his ability to explore different languages and forms of dance and movement in, for example, his blend of classical ballet and 'contact improvisation' with yoga, capoeira and tai chi.
---
Direction, Choreography Russell Maliphant
Lighting Design Michael Hulls Composers Mukul, Barry Adamson Costume design Stevie Stewart
Dancers Adam Kirkham, Carys Staton, Dana Fouras, Nathan Young, Yu Hsien Wu
Phoyo © Johan Persson
Produced by Sadler's Wells London / Russell Maliphant Company Co-commissioned by DanceEast, The Lowry Salford, The Point Eastleigh Supported using public funding by Arts Council England
Romaeuropa presents 'Conceal | Reveal' by the Russell Maliphant Company within the Theatron European Network. The performance is going to be followed and enhanced with labs, workshops, dedicated communication and promotion campaigns in order to involve new audiences -especially young ones- in an unusual way.