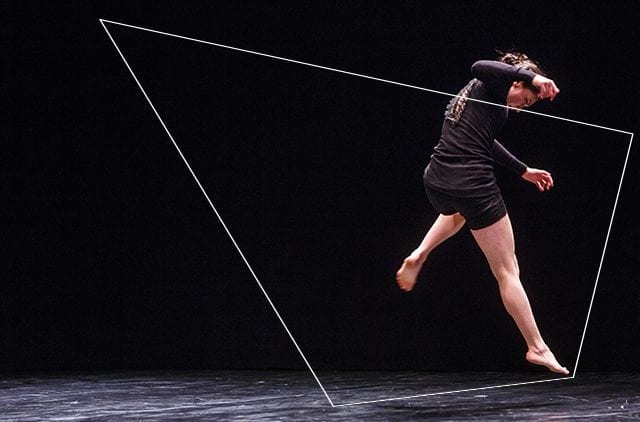 Saturday 5 | 6 pm | Carrozzerie | n.o.t | Spring Roll con C&C Company
Created by C&C, the company founded by Chiara Taviani and Carlo Massari, together with ResidenzaIDra, 3Tracks4 is not a show but a dance format built on the principles of music: variation on a common theme, choice of style, the search for pleasure, transportation and something capable of shaking us.
Based on the theme of female emancipation and racial acceptance, three choreographers from three different countries meet to present their own solos. The chosen theme deals with culture, religion and visions that all converge to a single point: the need for dialogue. For DNA, the focus dedicated by Romaeuropa to new international dance, choreographers Marion Alzieu, Ayala Frenkel and Chiara Taviani herself will be adapting their work to the spaces of the Teatro India and bringing their solos together in a precise dramatic production, creating a single evening's event. The thread linking the three pièces is a "soundtrack" that, between ethnic and electronic rhythms and melodies, joins the different views of these three dancers, placing them at last on a single stage.
While French dancer Marion Alzieu, who has danced for the Emanuel Gat Company and the Royal Opera House, will be focussing on the theme of female identity beyond the concept of race or gender in Cecin'est pas une femme blanche, Israeli Ayala Frenkel, following her experience with Yasmin Godder and the Batsheva Dance Company, will be exploring the socio-political position of a woman and a dancer in Israel in her work Gazelle. The evening will close with Genoese artist Chiara Taviani in PeurBleue, which deals with the European fear of terrorism, investigating "the terrorist" as a suspension of the natural course of things and singular identities.
---
Duration 70′
Progetto C&C Company / Residenza IDra
Ceci n'est pas une femme blanche
Choreography, Interpretation Marion Alzieu
Original music Michael Avron Lights Jean-Pierre Nepost
Production Compagnie Ma'

GAZELLE
Choreography, Performance Ayala Frenkel
Costumes Rosalind Noctor Lighting design Dani Bishof
Production Hazira Habeintchumit Jerusalem 2015

PeurBleue
Di C&C company
with Chiara Taviani Lighting design Violeta Arista
Production Residenza IDra
Support Carrozzerie | n.o.t, Teatri di Vita, PimOff

Photo © Pawel Wyszomirski