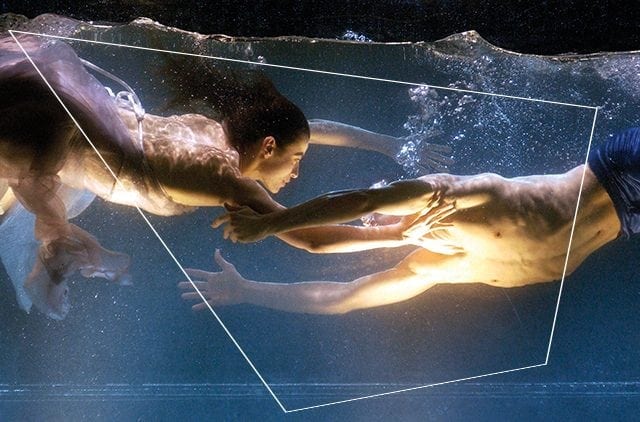 – 30% with Romeruopa Festival 2016's pass at Teatro dell'Opera's box office
rest Friday 16 | Tesday, September 13th at 7pm under26 preview € 15

---
The cursed love between Dido, queen of Carthage, and Aeneas, a brave warrior who escaped the destruction of Troy, with choreography and direction by an innovative artist such as Sasha Waltz. The three act work based on Virgil's Aeneid by Henry Purcell, famous Baroque composer, was first performed in London in 1689 for the coronation of William III of Orange and Mary II Stuart and has since become the absolute masterpiece of British melodrama.
The Carthaginian queen's passion for the handsome warrior shipwrecked on her country is played out in Waltz's production in a refined abandon to dance, ultimately involving all the characters in a blend of movement and song. The character of Aeneas, in contrast to his lover, shows a strong relationship with divinity (and perhaps even stronger with fate): convinced that he is doing the will of Jupiter, the Trojan prince returns to the sea to found a great city on Latin soil. The figure of Aeneas, the archetype of the man who follows the will of the gods, has been frequently explored by both ancient and modern authors. The first versions of the myth appeared in Etruria as early as the 6th century BC and in 5th century BC Greece and link the name "Roma" to a Trojan woman, meaning "strength".
Sasha Waltz directs the dance company of the same name and was appointed to the Ordre des Arts et des Lettres in 2010; the following year she also received the Order of Merit from the Federal Republic of Germany.
---
Opera in a prologue and three acts
Libretto Nahum Tate adapted from Libro IV dell'Eneide di Virgilio
Music Henry Purcell
Coreography, Direction Sasha Waltz
Director Chris Moulds
Scenes Thomas Schenk, Sasha Waltz
Costumes Christine Birkle
Lights Thilo Reuther
Production SashaWaltz & Guests, Akademie für AlteMusik Berlin
Coproduction Staatsoper Unter den Linden Berlin, Grand Théâtre de la Ville de Luxembourg, Opéra National deMontpellier
SashaWaltz & Guests is supported by Hauptstadtkulturfonds, Land Berlin
Photography © Sebastian Bolesch