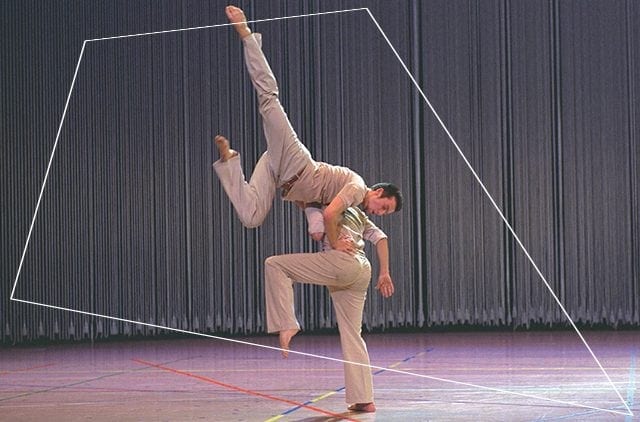 Anne Teresa De Keersmaeker debuted Rain at the Théâtre de la Monnaie in Brussels in 2001. Considered even by the choreographer herself (who also attended the Romaeuropa Festival in 1993, 1996 and 2015) to be one of the high points of her entire artistic production, inspired by the novel of the same name by Kirsty Gunn and entirely written to Music for 18 Musicians (1976) by Steve Reich, the show will be staged by a new group of ten dancers at this year's Romaeuropa Festival. The dancers will be bringing to life the Belgian choreographer's passion for contemporary and 20th century music, and in particular the American minimalism of Reich.
While in Music for 18 Musicians a melodic phrase (for clarinet, violin, cello and female voices) is slowly transformed by constant rhythmic alternations (marimba, xylophone, piano, maracas, etc.), in Rain the dance offers a constant flow between choreographic phrases, repetitions, variations and flourishing gestures. The mathematical structures and geometric use of space is accompanied by the vital, visceral energy of the group: a community of ten dancers who share their breath and speed in a reciprocal contagion of movement.
The lights and circular stage bordered by a curtain of rain created by Jan Versweyveld, along with the rose tinted costumes designed by stylist Dries Van Noten, serve to emphasise these two sides of the choreography, which was included in the repertoire of the Ballet de l'Opéra de Paris in 2011.
---
Duration 70′
Choreography Anne Teresa De Keersmaeker
Dancers Laura Bachman, Léa Dubois, Anika Edström Kawaji, Zoi Efstathiou, Yuika Hashimoto, Laura Maria Poletti, Soa Ratsifandrihana, José Paulo dos Santos, Frank Gizycki, Robin Haghi, Luka Švajda, Thomas Vantuycom, Lav Crncevic
Music Music for 18 Musicians di Steve Reich
Scenography, Lights Jan Versweyveld
Costumes Dries Van Noten
Production 2001 Rosas & De Munt/La Monnaie (Brussel/Bruxelles)
Coproduction 2016 De Munt / La Monnaie (Brussel/Bruxelles), Sadler's Wells (London), Les Théâtres de la Ville de Luxembourg
Rosas is supported by Flemish Community
Photo © Herman Sorgeloos
---