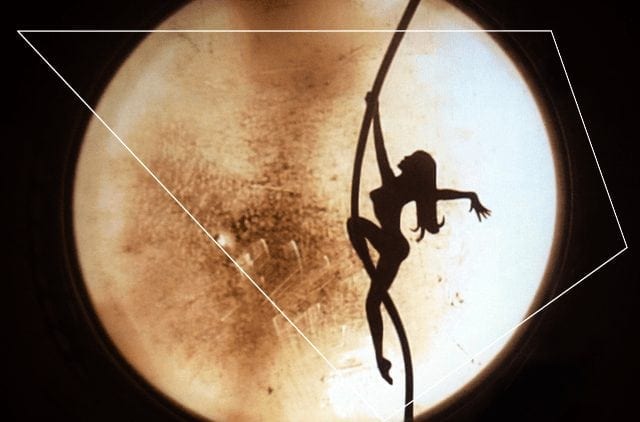 Don't be fooled by the show's title: the only thing black about Dark Circus by French group STEROPTIK is the ink, a use of light that recalls the early days of cinema and shadow theatre and a bizarre fairy-tale universe inhabited by unusual circus actors united by a single, ironic motto: "Come for the show, stay for the woe".
Composed of musicians and illustrators RomainBermond and Jean-Baptiste Maillet, STEREOPTIK has won over audiences of children and adults with shows that unite the fascination of a puppet show, the magic of cinema and animation, music and an unusual use of day-to-day objects, lights and colours. All these elements are manipulated live in a performance that drives the imagination into the more fertile and poetic land of childhood, without using complicated technology or sophisticated special effects.
Dark Circus is the result of a collaboration with Pef, writer and illustrator of numerous children's books, who came up with the idea for a slightly noir, slightly unlucky circus in which every performance turns into a disaster: trapeze artists that fall from their ropes, animal tamers who are swallowed by ferocious lions and acrobats shot into space with a cannon.
Bermond and Maillet took care of telling the story using an electro-acoustic musical soundtrack and live images projected onto a maxi screen. The result is to make illustrations throw open the doors to irony and imagination, while common objects and musical instruments take on the appearance of bizarre characters. A perfect blend of techniques to let us escape (happily) from reality.
---
Duration 60′
Concept STEREOPTIK with Romain Bermond, Jean-Baptiste Maillet
From an original story by Pef (Pierre Elie Ferrier)
Outside view Frédéric Maurin
General direction Arnaud Viala in alternanza con Frank Jamond
Production  STEREOPTIK
Coproduction L'Hectare scène conventionnée di Vendôme, Théâtre Jean Arp scène conventionnée di Clamart, Théâtre Le Passage scène conventionnée di Fécamp, Théâtre Epidaure de Bouloire – Cie Jamais 203
Support Théâtre de l'Agora scène nationale di Evry e l'Essonne, L'Echalier/Saint-Agil, Théâtre Paris Villette, MJC Mont-Mesly Madeleine Rebérioux/Créteil
Dark Circus benefits from the production support of  Ministère de la Culture et de la Communication / DRAC Centre-Val de Loire et de la Région Centre-Val de Loire
'La Francia in scena', the artistic season of the 'Institut français Italia, is based on the initiative of the Embassy of France in Italy,with the support of the Institut français and the Ministère de la Culture et de la Communication, of the Fondazione Nuovi Mecenati, of Sacem Copie Privée, of European Commission (Creative Europe) of the Ministero dell'Istruzione italiano dell'Università e della Ricerca – Afam (MIUR – Afam).