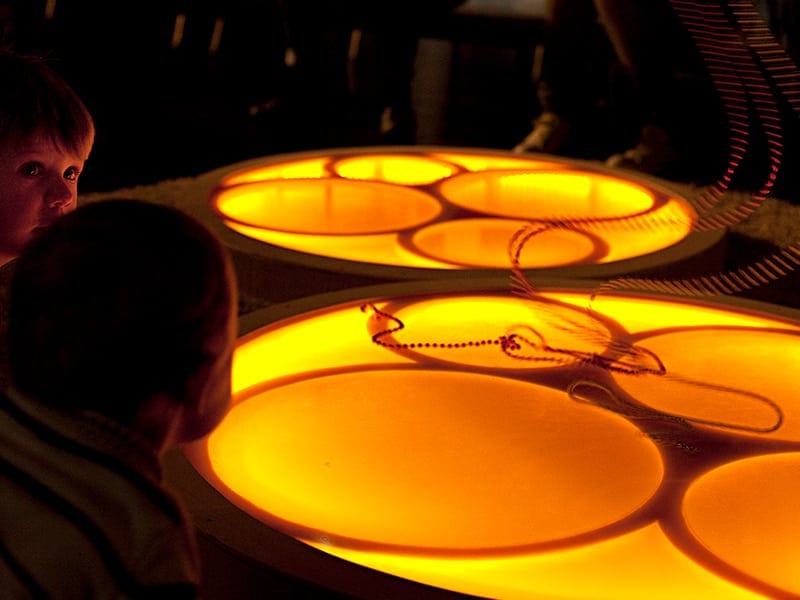 Rhythm and percussion: these are the two keywords to access the world of BEAT THE DRUM!, a spectacle produced by De Spiegel, a Flemish company committed for more than fifty years to creating events for audiences of all ages. Children and parents are encouraged to enter a set/installation created with genuine drum membranes, to join a percussionist, a saxophone player and a puppeteer.
While marbles, balloons, bowls, skins, drums and water become tools to physically discover sound, music and rhythm, musical improvisation, theatre and Chinese shadows contribute to creating a surprising sensory and interactive experience.
Here, every little spectator is free to define their own path and invent their own story, surrounding themselves in a real poem of sounds, lights and shadows within which to indulge in the magic of emotions.
Composition, Musicians Joeri Wens, Nicolas Ankoudinoff Shadow play, Technics Alain Ongenaet Set Wim Van De Vyver Concept, Direction Karel Van Ransbeeck Costume Lies Marechal Photo © Marion Kahane