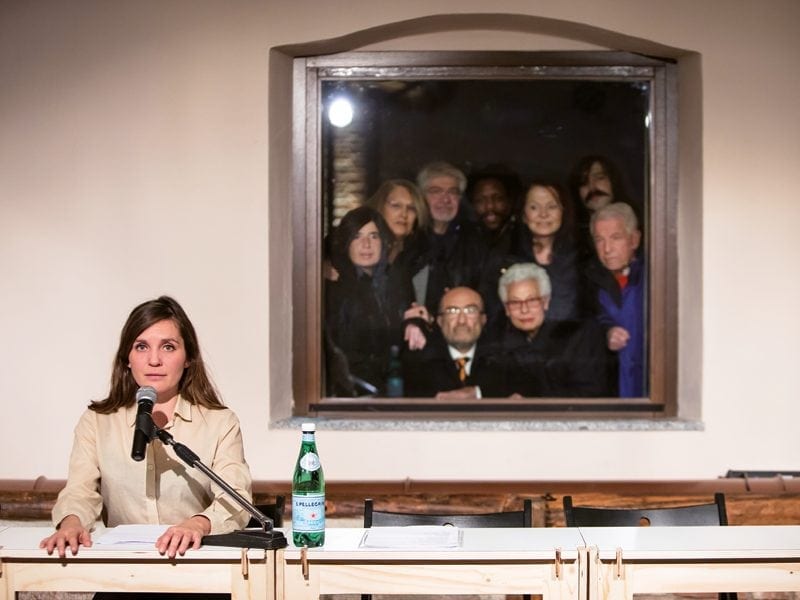 Who is the real Italian? In answer to this question, Wunderbaum invites us to a real housing association meeting in an apartment block in the Quarticciolo neighbourhood of Rome.
Not just a staged performance, but an experience created by the group of Dutch and Flemish performers led by Marleen Scholten, who have always been working on building communities in which to rethink relations out of pre-established patterns. With its absurd and humorous tone, in fact, this one-of-a-kind company takes ordinary citizens, workers from various settings ranging from architecture to ecology, politics to sociology, law to literature, as well as socially excluded individuals such as homeless people, refugees and immigrants, and uses them as actors.
In Who is the real Italian? Sholten prepares a meeting that is as incredible as it is possible of a group of Quarticciolo residents and neighbours, who invite the audience to attend their own surreal housing association meeting, accompanied by live music.
By, With 
Marleen Scholten, Nadia Alloggio, Angelo Carnevali, Walter Carluccio Cabrera, Michele Traficante, Paolo Mastromo, Naby Eco Camara, Edda Lo Russo, Luciana Lodi Rizzini, Angela Felicita Bonu
Music 
Florentijn Boddendijk, Remco de Jong
Set 
Maarten van Otterdijk
 Dramaturgy collaboration 
Silvia Bottiroli 
Coproduction
Wunderbaum, mare culturale urbano