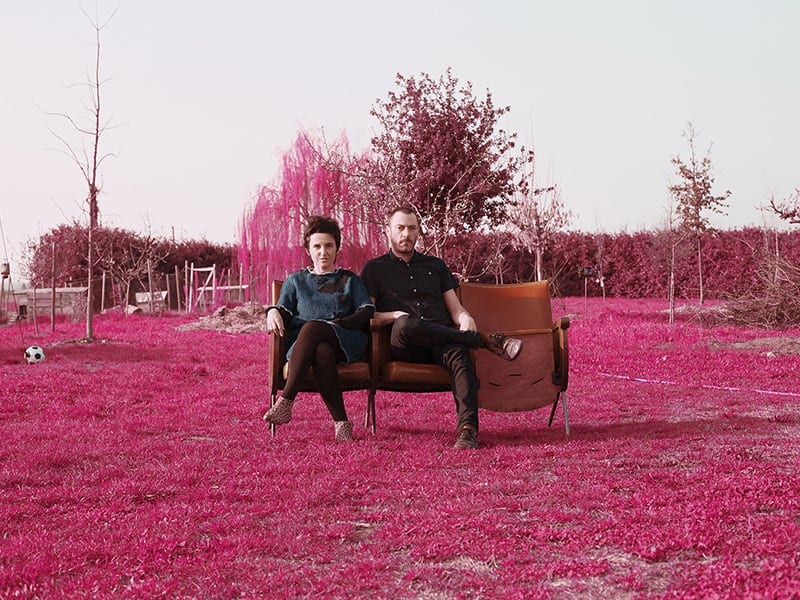 With Paradiso, Babilonia Teatri ends its theatrical reading of the Divine Comedy. Winner of the Silver Lion at the Venice Theatre Biennale, and twice winner of the Premio Ubu, the company founded by Valeria Raimondi and Enrico Castellani has been offering "pop, punk and rock" theatre shows since 2005.
The group's work is characterised by an irreverent attitude, manipulating the popular imagination and transforming it into ferocious invective or into the poetry of all real and human suburbs. Without abandoning this aesthetic direction, the Babilonia group continues, after Hell and Purgatory, with the ZeroFavole company, a group of disabled actors and volunteers that aims to break down barriers between people.
The last part of the Divine Comedy becomes, in a liberal, rewritten form, an investigation of the idea that each of us has of heaven, the story of a present that escapes any form of ethical or aesthetic classification. The stage is also inhabited by some elements of the Orchestra Allegro Moderato di Milano to make music (performed live and therefore central in the canto) a real element of the drama, an actor alongside the actors in this journey into Dante's landscape.
By Babilonia Teatri With Enrico Castellani, Daniele Balocchi, Amer Ben Henia, Joice Dogbe, Josephine Ogechi Eiddhom Artistic collaboration Stefano Masotti Music Marco Sciammarella, Claudio Damiano, Carlo Pensa (Allegro Moderato) Stage direction Luca Scotton Production Babilonia Teatri, La Piccionaia centro di produzione teatrale  Coproduction Mittelfest Support Fondazione Alta Mane Italia Artistic residence La Corte Ospitale, Orizzonti Festival Project by Babilonia Teatri, ZeroFavole Organisation Alice Castellani Set Babilonia Teatri Costume Franca Piccoli Photo © Eleonora Cavallo