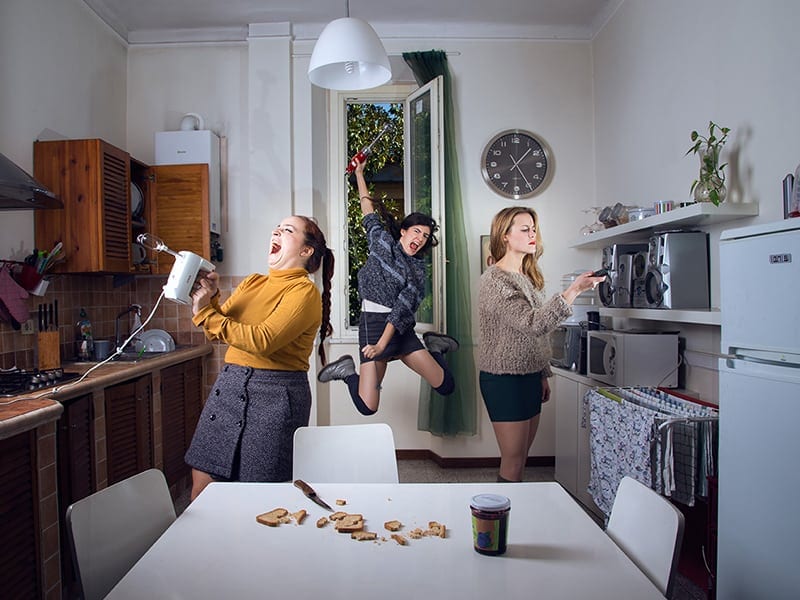 Founded by Dante Antonelli as an encounter between artists, dancers, actors and authors, the Schlab company (as the name suggests) focuses its theatrical study on the work of Werner Schwab. The "cursed" writer and performer who died aged 35 left behind some deeply ferocious texts, steeped in irony and irreverence, and inhabited by images of decay, violence and human degradation.
The Drammi Fecali drama is the focus of a project on "pedagogy and scenic creation" in three stages, which brought the young director and his group to national attention. This trilogy, which has won several awards, will be arriving at the Romaeuropa festival for Anni Luce in its full version, grouping together Fäk Fek Fik – the three young people, Duet – Quanti siamo davvero quando siamo noi due? and SSKK Santo Subito + Kova Kova.
For Antonelli, Schwab and his theatre become a tool and a pretext for taking pictures of the present, the intimacy of a microcosm consisting of additions to minority groups, subcultures, noises and broken messages. As a backdrop to this plunge into reality is the macrocosm of an EU that is crumbling daily before our eyes, ready for total desertification.
Direction 
Dante Antonelli
Dramaturgy 
Collettivo Schlab
Sound 
Samuele Cestola
Set 
Francesco Tasselli
Costume 
Caludia Palomba
Assistant 
Domenico Casamassima
Coordination 
Annamaria Pompili
Press office 
Marta Scandorza
Set photos 
Giorgio Termini
Presented by
Associazione culturale Malatesta

Patrocinio

Forum Austriaco di Cultura in Italia
Support
Carrozzerie | n.o.t
 Winner of 
Roma Fringe Festival 2015 (FAK FEK FIK: Miglior Spettacolo, Miglior Drammaturgia, Migliori Attrici ex-aequo)
 Photo ©
Claudia Pajewski, Giorgio Termini, Chiara Ernandes