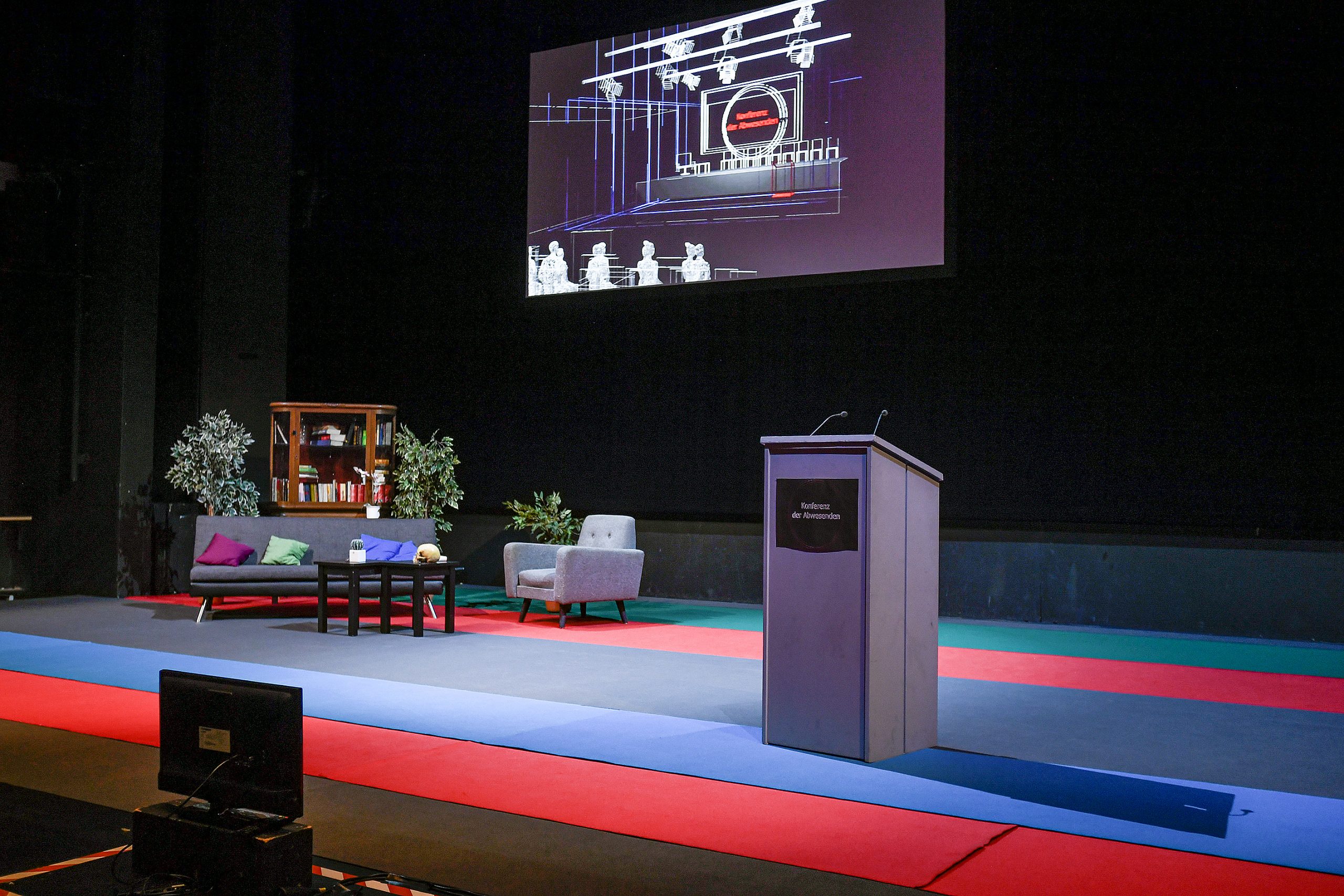 German company Rimini Protokoll returns to Romaeuropa Festival to transform the theater into a "medium" which is useful for global cooperation. Their new production is, in fact, an international conference without travel, CO2 emissions, video links and malfunctions. Digital contact is transformed into a performative presence that modifies and alters the rules of representation: on stage, the words of scientists and philosophers and their contradictory theses on the consequences of globalization are delivered to the theater and its audience. It is the spectators, in fact, who assume the role of "avatar" of absent experts, becoming bearers of ideas and playfully acquiring the biographies of the speakers. This absence creates a space for new, unexpected expressions and perspectives, while the remote direction of Rimini Protokoll gives life to a theatrical game made up of bodies and translations: Instruments through which to convey and discuss the problems of our present moment.
Concept/Text/Direction: Helgard Haug, Stefan Kaegi, Daniel Wetzel
Stage / Video- and Lighting design: Marc Jungreithmeier
Sound design: Daniel Dorsch
Research and dramaturgy: Imanuel Schipper, Lüder Pit Wilcke
Voice: Nadja Stübiger
Voices as instruments on stage: Henriette Hölzel, David Kosel, Hans-Werner Leupelt und Karina Plachetka
Educational, political, cultural collaboration: Dr. Werner Friedrichs
Dramaturgical Assistance: Sebastian Klauke
Assistance to the Directors: Lisa Homburger and Maximilian Pellert
Staging Assistance: Maksim Chernykh
A production by Rimini Apparat
In co-production with Staatsschauspiel Dresden, Ruhrfestspiele Recklinghausen, HAU Hebbel am Ufer (Berlin) and Goethe-Institut.