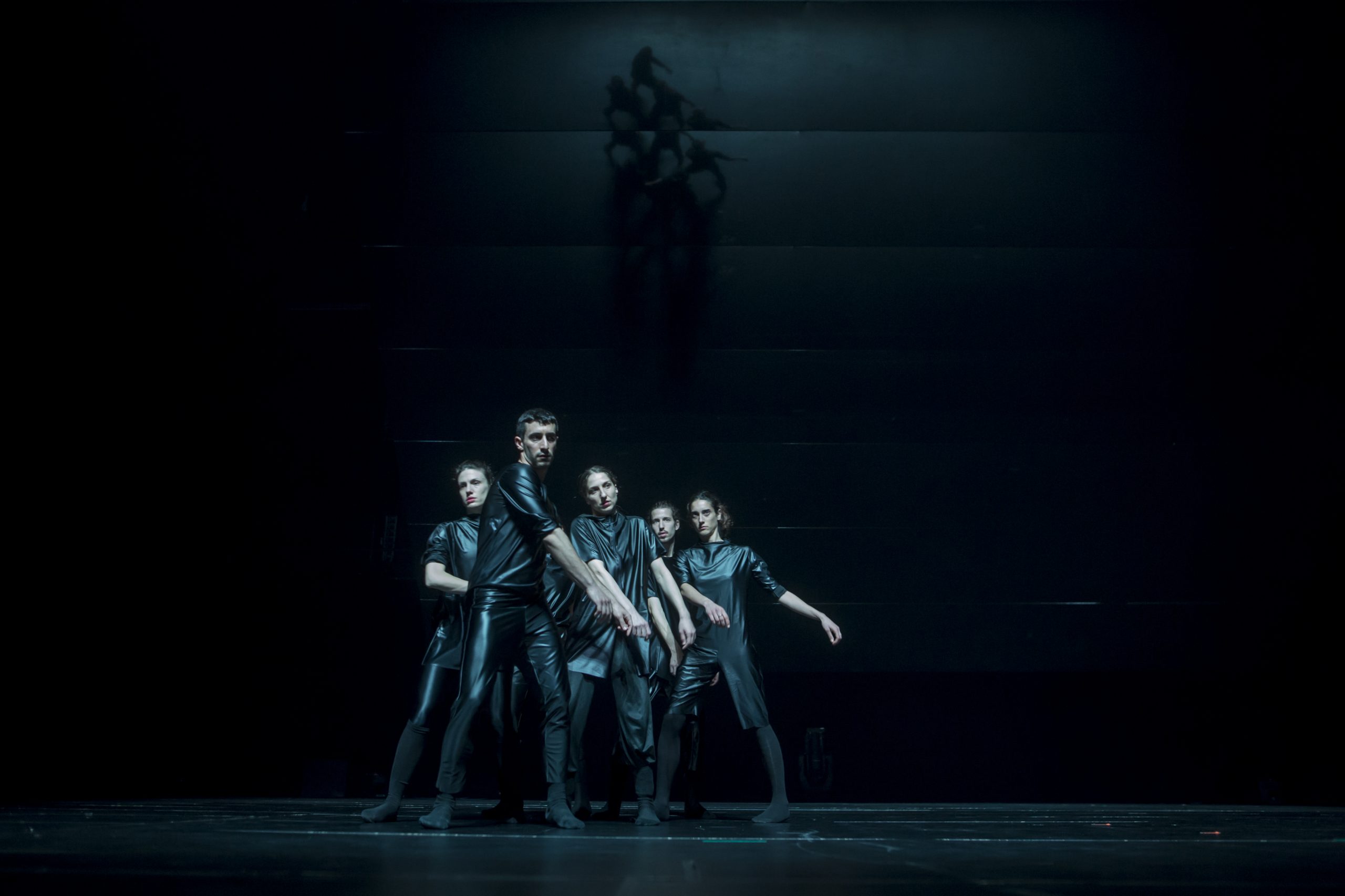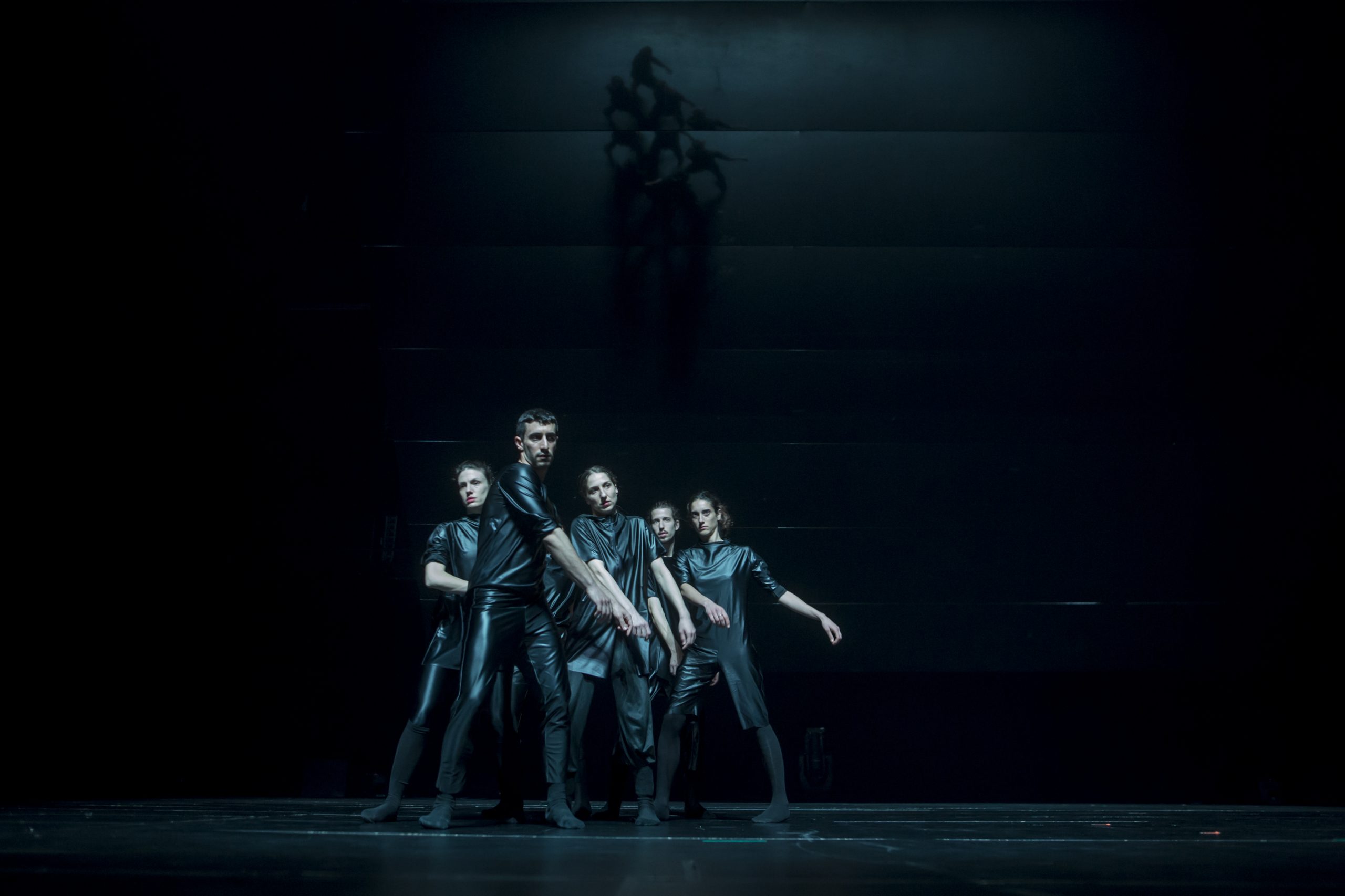 With Elvedon (REf2016) and Opus (REf2018) Greek choreographer Christos Papadopoulos invited us into his minimalist, apparently geometric and deceptively simple universe. Appearance and deception are the two cornerstones around which his work is animated: a tireless exploration of repetition of the movement and transformation of the states of the body capable of generating multiple levels of meaning and unforgettable perceptual experiences. His choreographies are materializations of incorporeal events such as the passage of time and the spread of sound or metaphors, of natural processes such as soil erosion, the discarding of light at sunset, the flow of water. Larsen C raises the stakes further. Like a slight difference in rhythm, the alteration of a body movement, a change of sound or light on a set can radically overturn the perception of what we are experiencing. Pushing boundaries, Papadopoulos focuses on researching states of transitions and the passage from intuition to action; he focuses on the deceptiveness of our perception, demonstrating how every point of view is, after all, nothing more than a "mind game'.
Concept and choreography: Christos Papadopoulos
Performers: Maria Bregianni, Chara Kotsali, Georgios Kotsifakis, Sotiria Koutsopetrou, Alexandros Nouskas Varelas, Ioanna Paraskevopoulou, Adonis Vais
Musica e sound design: Giorgos Poulios
Set design:  Clio Boboti 
Lighting design: Eliza Alexandropoulou
Costumes: Angelos Mentis
Consulente alla drammaturgia: Alexandros Mistriotis
Consulente alla coreografia: Martha Pasakopoulou
Assistente al disegno di scena: Filanthi Bougatsou
Direzione di produzione: Rena Andreadaki, Zoe Mouschi
Tour lighting head: Evina Vasilakopoulou
Scena e tecnica del suono: Michalis Sioutis
Tour manager: Konstantina Papadopoulou
International distribution: Key Performance
Photo: ©Pinelopi_Gerasimou for Onassis Stegi 
A project by Christos Papadopoulos // LEON KAI LYKOS
Production by Onassis Stegi, Athens (GR)
Supported by Fondation d'entreprise Hermès nell'ambito del New Settings Program
Co-production by A-CDCN (Les Hivernales – CDCN d'Avignon, La Manufacture – CDCN Nouvelle- Aquitaine Bordeaux · La Rochelle, L'échangeur – CDCN Hauts-de-France,  Le Dancing CDCN Dijon Bourgogne-Franche-Comté, Chorège I CDCN Falaise Normandie, Le Pacifique – CDCN Grenoble – Auvergne – Rhône-Alpes, Touka Danses – CDCN Guyane, Atelier de Paris / CDCN, Le Gymnase CDCN Roubaix – Hauts-de-France, POLE-SUD CDCN / Strasbourg, La Place de la Danse – CDCN Toulouse / Occitanie, La Maison CDCN Uzès Gard Occitanie, La Briqueterie CDCN du Val-de-Marne)(FR); La Briqueterie – CDCN du Val-de-Marne (FR); Théâtre de la Ville, Paris (FR); Les Halles de Schaerbeek, Brussels (BE); Julidans, Amsterdam (NL); Romaeuropa Festival (IT); Théâtre Jean Vilar de Vitry-sur-Seine (FR); NEON Organization for Culture and Development (GR); Festival Aperto / Fondazione I Teatri – Reggio Emilia (IT); Festival de Otoño de la Comunidad de Madrid (ES)
In collaboration with  Département du Val-de-Marne, come parte della residenza creativa (FR), the Lavanderia a Vapore progetto di residenza coreografica (IT) e altri comproduttori in fase di finalizzazione.