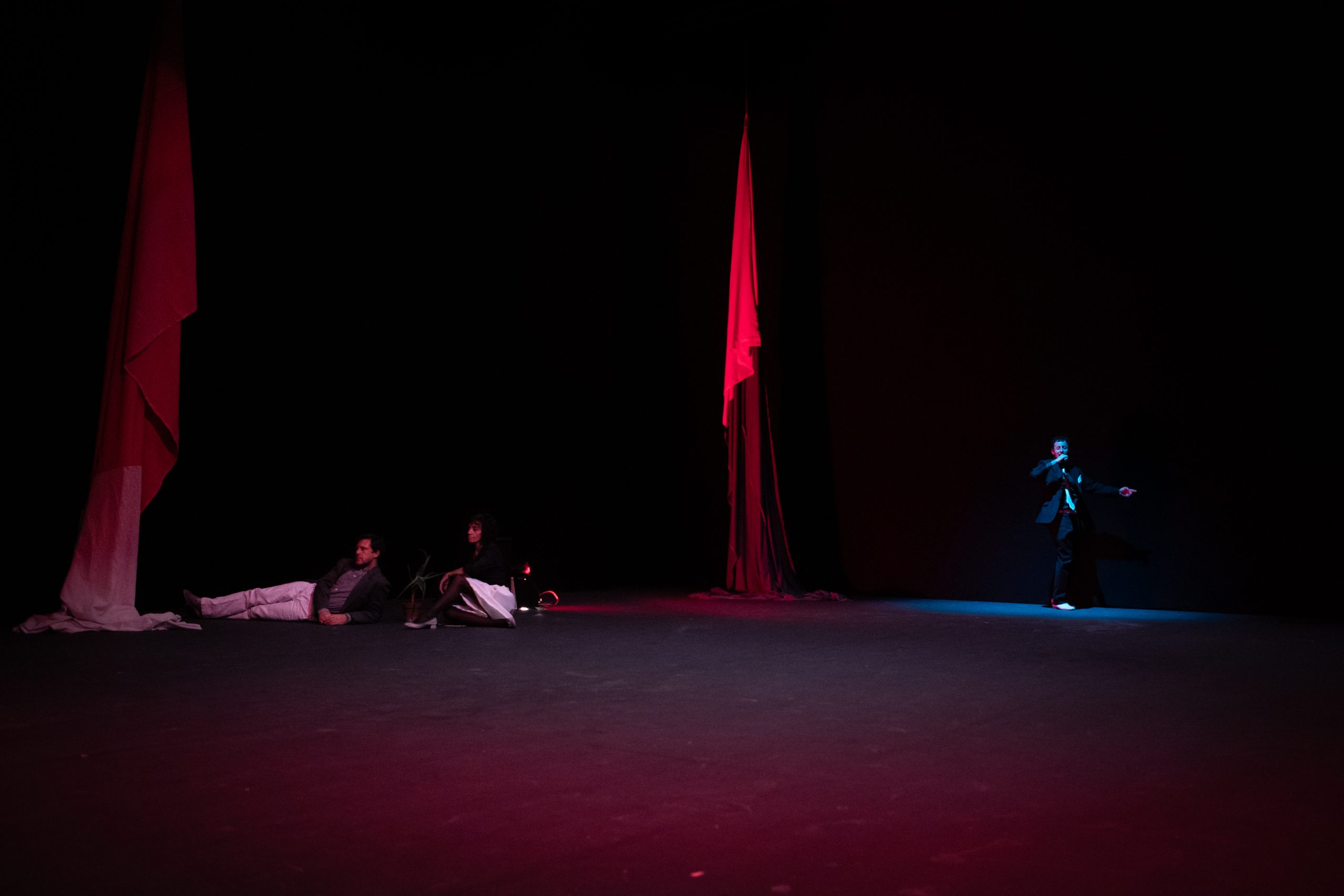 1789. The French Revolution impacts and changes the whole of Europe, laying the foundations for the world in which we live.
But what remains of it 230 years later? Elvira Frosini and Daniele Timpano, side by side for the first time under the staging of Marco Cavalcoli, return to the REf with their sharp and mercilessly ironic writing, ready, once again, to reveal and umask the Western cultural apparatus with all its symbols and rhetoric, ultimately reaching the core of its founding myths. Past and present, French and Italian history, modernity and post-modernity overlap on stage in a trajectory aimed at undermining the perception of our "democratic" lives and the imaginary concept of revolution.
Is a revolution still possible? And, if so, in what way? Or is it all about an old, twentieth-century concept, that has ended at another moment in time and History?
Drammaturgy and Directed by: Elvira Frosini and Daniele Timpano
Artistic collaboration: David Lescot
With Marco Cavalcoli, Elvira Frosini, Daniele Timpano
Assistant to the Directors and artistic collaboration Francesca Blancato
Lighting Design: Omar Scala
Stage Design and costumes: Marta Montevecchi
Original music and sound design: Lorenzo Danesin
Concept of the manifesto: Valentina Pastorino
Photography: Piero Tauro
Set-up technical coordination: Marco Serafino Cecchi
Set-up Assistant: Giulia Giardi
Care of production: Francesca Bettalli e Camilla Borraccino
Press Office: Cristina Roncucci
Manifesto Visual Identity: Valentina Pastorino
Production: Teatro Metastasio di Prato
In collaboration with: Kataklisma teatro e Teatro di Roma – Teatro Nazionale
Artistic Residencies: Istituto Italiano di Cultura Parigi, Città delle 100 Scale Festival
Thanks to: Compagnie du Kaïros – France
Winner of the Special Mention Franco Quadri in the context of Premio Riccione 2019
Photo Piero Tauro
In collaboration with
Teatro di Roma