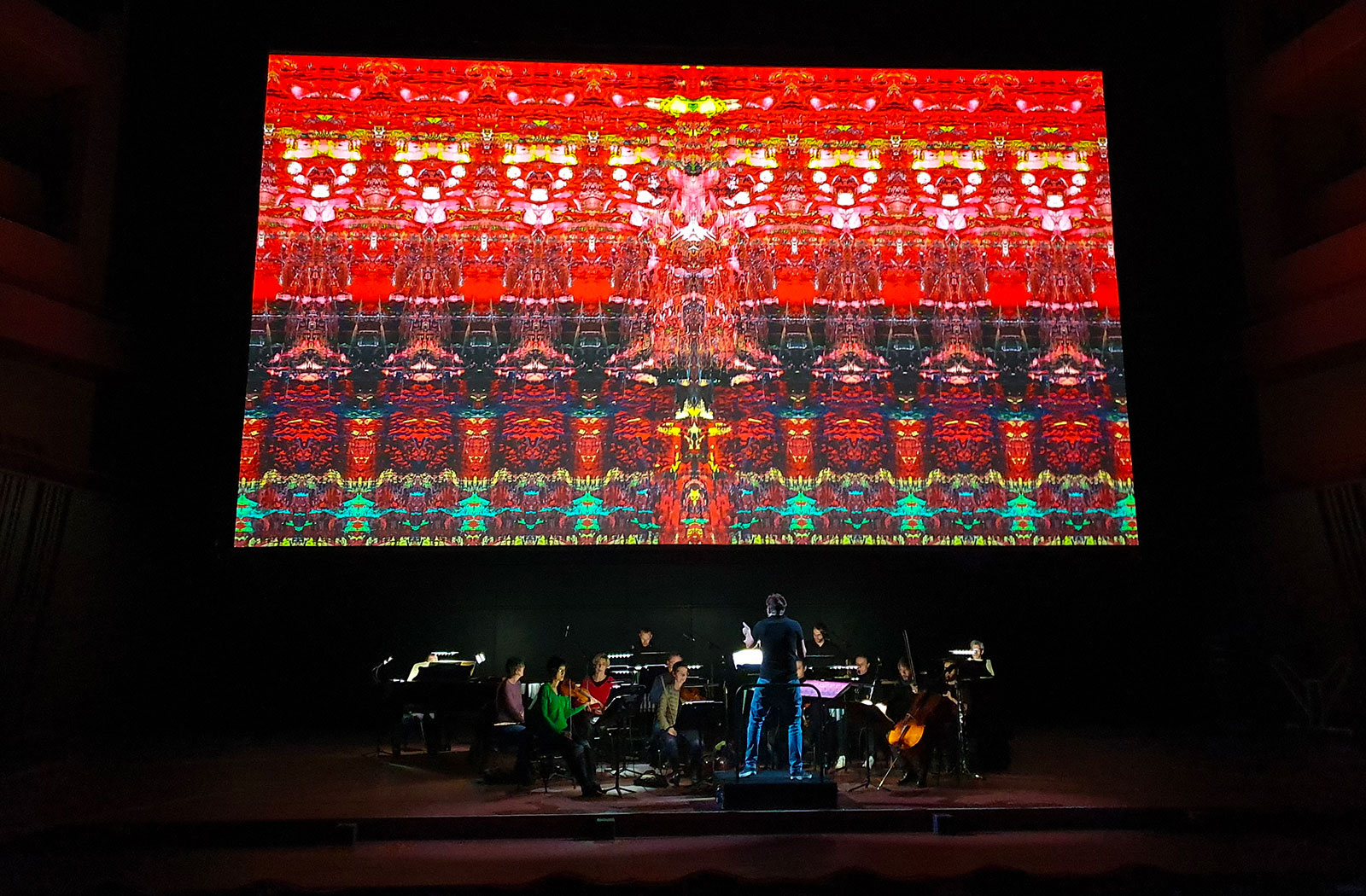 The famous Ensemble Intercontemporain, founded by Pierre Boulez in 1976, returns to the REf to present Reich / Richter, a concert in which Steve Reich's music interacts with video images produced by German painter Gerhard Richter: one of the greatest living artists.
The video work born in 2016 in New York as a new testimony of the mutual admiration between the two giants of contemporary creativity, is revived on stage thanks to the performance of a prestigious Ensemble of soloists, with its total osmosis of music and images.
Two other works are also scheduled that summarize the style of the great American composer, between misallignments, frenetic and kaleidoscopic rhythms: Piano Phase and Eight Lines.
Piano – Hidéki Nagano
Piano – Dimitri Vassilakis
Ensemble Intercontemporain
Direzione – George Jackson
Film
Moving Picture 946-3
A film by Gerhard Richter and Corinna Belz
Music by Steve Reich
Editing : Rudi Haines
© Gerhard Richter and Corinna Belz
Curated by Hans Ulrich Obrist and Alex Poots
Performers : Sophie Cherrier, Emmanuelle Ophèle, flutes
Philippe Grauvogel, Lisa Gross*, oboes
Martin Adámek, Jérôme Comte, clarinets
Aurélien Gignoux, Samuel Favre, vibraphones
Hidéki Nagano, Dimitri Vassilakis, pianos
Jeanne-Marie Conquer, Hae-Sun Kang, violins
John Stulz, viola
Éric-Maria Couturier, cello