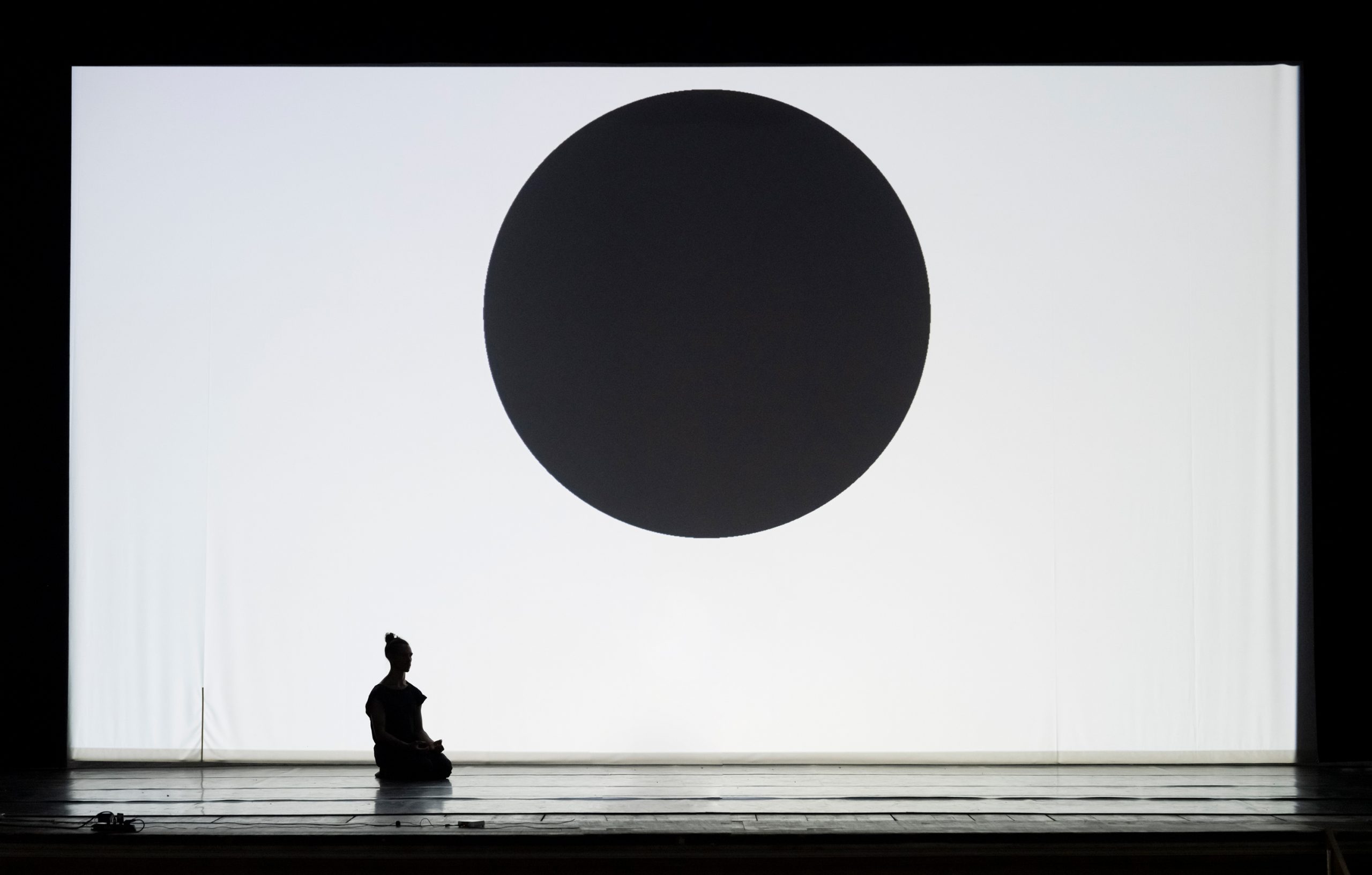 fuse* returns to REf with the first prototype of Sál | Rite, one of the many layers of Sál ("Soul" in Icelandic). Sál is the third chapter of the live-media performance trilogy of which the festival audience had the chance to admire its previous chapters Dökk and Ljòs.
In Sàl the research focuses on experiences at the edge of perception, where the ordinary minds seem to dissolve in a radically different dimension as it happens during sleep, dream, and death.
Sál | Rite was born as a corresponding element to the live performance: two parallel experiences take place synchronously in different places, communicating and influencing each other through continuous exchange of data analyzed in real time.
In the stand-alone version, Sál | Rite takes the form of a guided meditation session in which the participants' neurophysiological routes are collected in real time to generate a data sculpture, ideally in parallel with the structure of the live performance. The meditative experience becomes an entry point to bring us into the sensible domain that, even though it's within each of us, is mostly inaccessible. Although meditation is generally associated with stillness and participants will be still, their mental activities – when visualized – appear extremely dynamic and creative.
The audience is therefore free to take part in the meditation remotely, or to witness the creative act resulting from this collective ritual.
fuse* is an art studio and production company working with emerging technology to interpret the complexity of human and natural phenomena. Since inception, the studio's research has focused primarily on the production of installations and live media performances which instill wonder and motivate audiences to challenge what is possible. As the studio evolved, creation of new projects became more holistic and placed increasingly higher value on pure experimentation. The objective of fuse* is to push past accepted limits, spur empathy and seek out new interplay between light, space, sound, and movement. fuse* maintains close ties to its community, by developing, supporting, and promoting projects with the intent of propagating culture and knowledge. In this vein, fuse* has co-produced NODE, an electronic music and digital arts festival, since 2016.
Over the years, fuse* has exhibited and performed internationally at art institutions and festivals including Mutek, TodaysArt, Sónar Istanbul, Artechouse, STRP Biennial, RomaEuropa, Kikk, Scopitone and the National Centre for the Performing Arts of China.
Sàl | Rite
Production, Art Direction: fuse*
Concept: fuse* and Roberto Ferrari
Sound Design: fuse* and Nicola Berselli
Location: Teatro Asioli Correggio
Special thanks to ASIA Modena
Sàl is among the 2021 selected projects for RESIDENZE DIGITALI, curated by Centro di Residenza della Toscana (Armunia – CapoTrave/Kilowatt), in collaboration with AMAT, Anghiari Dance Hub, ATCL for Spazio Rossellini, Centro di Residenza Emilia-Romagna (L'arboreto-Teatro Dimora / La Corte Ospitale), Teatro della Tosse, Zona K.