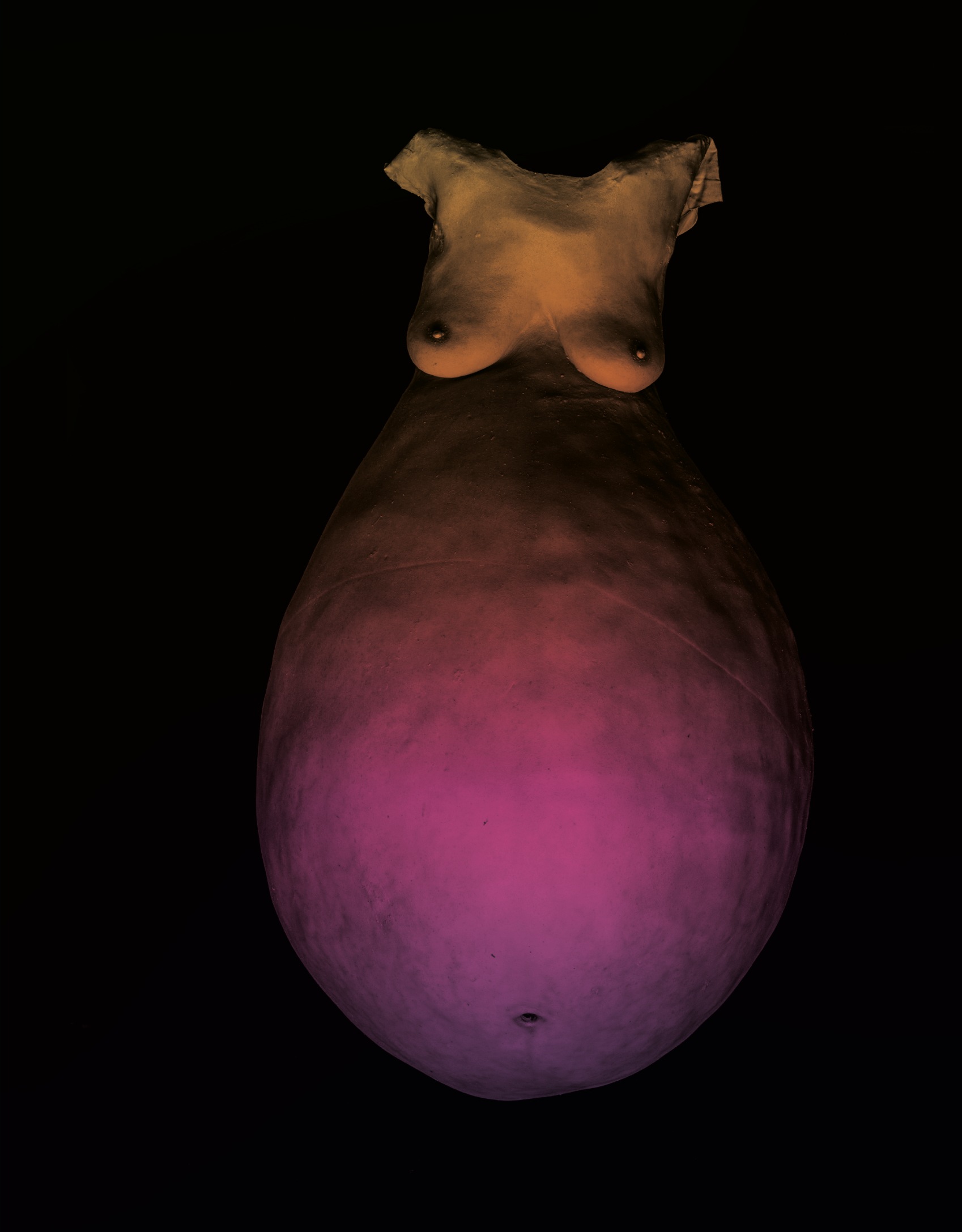 «Why am I so afraid to give birth to a child? Why am I so afraid to say that I do not want to give birth to a child? Above all: Do I want to be a mother or is it that I cannot be? ». Starting from these questions Fabiana Iacozzilli enters a process of work that has been nurtured over time by the writing of Israeli researcher Orna Donath (Regretting Motherhood) and the maternity diary of Sheila Heti. However, motherhood at the center of Una cosa enorme is not just an issue related to female identity but a more broad, universal and symbolic element concerning, as the director herself describes, 'the ability to abandon oneself to care for another human being'. A question that belongs to every woman, at the centre of her existential condition – whether she is a mother or not- and has to do with a simple, yet not consoling, question: perhaps, in the end, we are all mothers anyway? Here then on stage appears a woman with an enormous belly, pregnant for a long, indefinite – perhaps infinite- time, witholding and experiencing every event, retreating within.
An emotional, psychological space of the soul that questions us about our status as women and men perpetually poised between wanting to be parents and staying ourselves forever children.
with Marta Meneghetti, Roberto Montosi | stage Fiammetta Mandich
lighting design Luigi Biondi, Francesca Zerilli | sound Hubert Westkemper
body suit creation Makinarium (special – visual – effects)
costume collaboration Davide Zanotti, Anna Coluccia
assistant director Francesco Meloni | assistant director Cesare Santiago Del Beato
assistant to dramaturgy Carola Fasana
sound engineering Ruben Dell'Abate | stage photography Manuela Giusto
artistic collaboration Lorenzo Letizia, Luca Lotano, Ramona Nardò
Thank you to Giorgio Testa
Ph_ Paola Cenciarelli
Production: CrAnPi, La Fabbrica dell'Attore-Teatro Vascello Centro di Produzione Teatrale, Fondazione Sipario Toscana-Centro di Produzione teatrale, Carrozzerie | n.o.t
With the contribution of: Regione Lazio – Direzione Regionale Cultura e Politiche Giovanili – Area Spettacolo dal Vivo
Supported by: Teatro Biblioteca Quarticciolo, Periferie Artistiche Centro di Residenza Multidisciplinare della Regione Lazio, ATCL Circuito multidisciplinare della Regione Lazio per Spazio Rossellini
Supported by: Nuovo Cinema Palazzo, Labirion Officine Trasversali
Thanks to: Beatrice Fedi, Olga Galieri, Paola Sambo, Luana Provenziani, Gaia Clotilde Chernetich, Gianmarco Vettori, le donne del
progetto Dentro la visione, gli artisti che hanno partecipato al laboratorio Labirion, le donne e gli uomini che abbiamo intervistato.
In collaboration with
La Fabbrica dell'Attore / Teatro Vascello