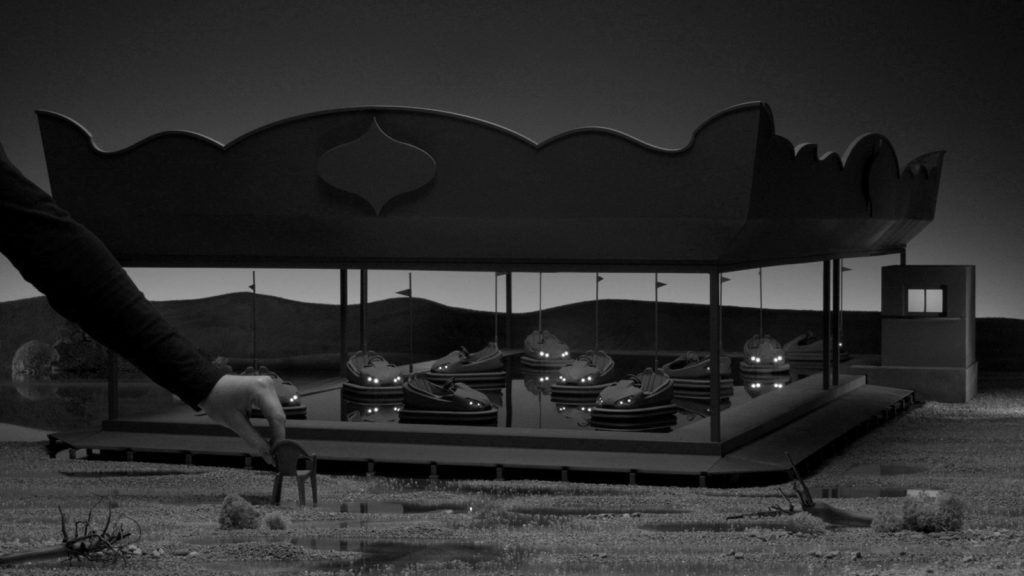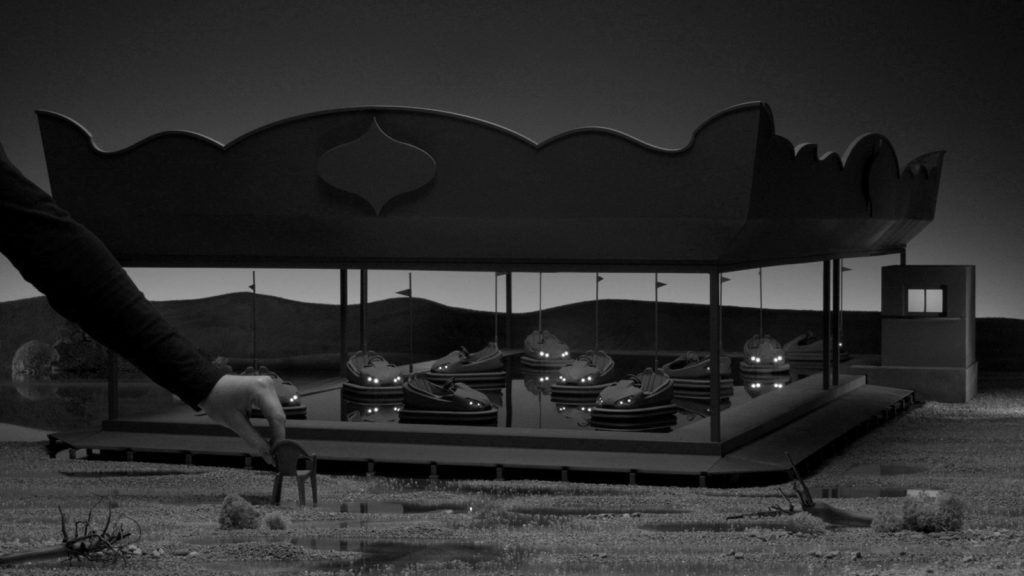 September 26th - 29th 2019
Mattatoio - Teatro 1
Thursday 26 ~ 8 p.m.
from friday to sunday ~ every hour from 3 p.m to 9 p.m
'Staging Silence (3)' is the final instalment in a series of autonomous art films by Hans Op de Beeck. Two pairs of anonymous hands construct and deconstruct fictional interiors and landscapes from everyday household objects, taking us on a visual journey through depopulated, enigmatic, often melancholic, but nonetheless playful, small-scaled places. These locations are teaming with cultural and subcultural references, including historical as well as current themes that refer to the way in which man – both in his dealings with architecture and with nature — 'humanises' the open space in an attempt to create meaning, identity and a logical interaction with time. Op de Beeck's film is accompanied by a score inspired by the images, composed and performed by composermusician Scanner (uk).
Bio
As Belgian artist, Hans Op de Beeck produces large installations, sculptures, films, drawings, paintings, photographs and texts. His work is a reflection on our complex society and the universal questions of meaning and mortality that resonate within it. He regards man as a being who stages the world around him in a tragi-comic way. Above all, Op de Beeck is keen to stimulate the viewers' senses, and invite them to really experience the image. He seeks to create a form of visual fiction that delivers a moment of wonder, silence and introspection.
Crediti

September
Thursday 26 20
Friday 27 15/21
Saturday 28 15/21
Sunday 29 15/21
Ricordami questo evento
2019-09-26 00:00:00
2019-09-29 00:00:00
Europe/Rome
Staging Silence (3)
Hans Op de Beeck
Mattatoio - Teatro 1
Romaeuropa
info@romaeuropa.net