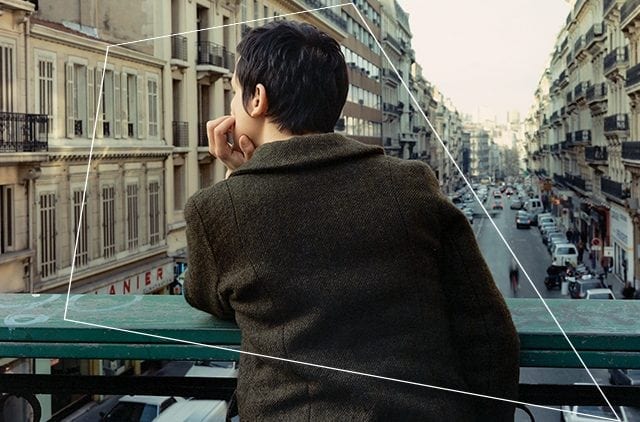 After the success of the international tour with Ce ne andiamo per non darvialtrepreoccupazioni, presented and produced by Romaeuropa in 2013 and Ubu prize-winner in 2014 for the best new Italian work or drama research project, Daria Deflorian and Antonio Tagliarini are back at the Festival with Il cielo non è un fondale.
The starting point is the irreversible phenomenon of the urbanisation of the countryside and style of life. When we are safe, in the warm, what do we think about the man outside, under the rain? Following Albert Camus' observation that we are too often inclined to exchange our inner life for an indoor life, four performers explore, inhabit and investigate our urban condition in an attempt to find the solution to a complex, ecological, ethical and collective problem. Without any artefice, they open a dialogue between fiction and reality, the figure and the background, the interior and the exterior.
"When I write, I feel like I am looking inside myself, looking into a memory. In this memory I can see people and streets, I can hear words and all of this is outside of me", commented writer Annie Ernaux in an interview. Her work inspires the investigation of the two artists on stage with Monica Demuru and Francesco Alberici and with the contribution of visual artist Cristian Chironi as they decipher and represent those constant changes of sense between what we are and what is happening around us.
---
Duration 70′
By Daria Deflorian, Antonio Tagliarini
With Francesco Alberici, Daria Deflorian, Monica Demuru, Antonio Tagliarini
Scenes Cristian Chironi
Costumes Metella Raboni
Assistant direction Davide Grillo
Lighting design Gianni Staropoli
Technical direction Giulia Pastore
Accompaniment, international distribution Francesca Corona
Organization Anna Damiani
Production A.D., Sardegna Teatro, Teatro Metastasio di Prato, Emilia Romagna Teatro Fondazione
Coproduction Odéon – Théâtre de l'Europe, Festival d'Automne à Paris, Romaeuropa Festival, Théâtre Vidy-Lausanne, Sao Luiz – Teatro Municipal de Lisboa, Festival Terres de Paroles, théâtre Garonne, scène européenne – Toulouse
Support Teatro di Roma
Collaboration Laboratori Permanenti /Residenza Sansepolcro, Carrozzerie | n.o.t /Residenza Produttiva Roma, fivizzano 27 / nuova script ass. cult. Roma
Photo © Valerie Jouve