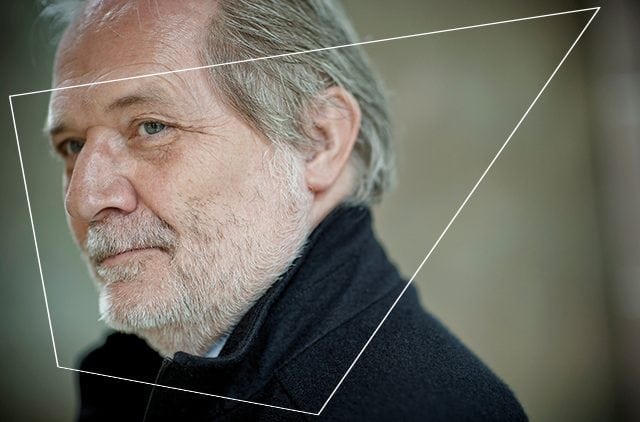 Peter Eötvös composed his work Senzasangue after the publication of Alessandro Baricco's novel by the same name, while the book by Mari Mezei is based on the final part of the novel and tells the story of a single, dramatic encounter.
During the civil war, a man and his companions killed a young girl's whole family. The single act work spans several decades: from the moment when the girl's eyes meet those of the 22 year old who shot her father, but spared her life, to the moment when the two meet many years later.
Ever since the tragedy occurred, the woman had lived her life affected by a sort of schizophrenia, seeing herself like an outside observer. She was accused of having killed or organised the murder of her father's assassins, all except for the man that saved her. Both of them knew that they would meet again, but neither could imagine what this meeting would lead to, so many years later.
During their conversation, the story takes a new turn. The woman is not meeting him for revenge, but for him to save her once more. She wants to experience that look again, from so long ago: "He who saved us once can do it again and again".
In the first part of the concert, the Hungarian director will have us listen to the symphonic poem Dallacullaallatomba, a little-known work by Franz Liszt, and the Adagio from the incomplete Symphony no.10 by Gustav Mahler
---
Duration prima parte 40' – intervallo 20' – seconda parte 50'
Orchestra of Accademia Nazionale di Santa Cecilia Director Peter Eötvös
Mezzosoprano Sonia Ganassi Baritono Russell Braun
Liszt, Dalla culla alla tomba 14'
Mahler, Sinfonia n. 10: Adagio 22'
Eötvös, Senza sangue 50'from the novel by Alessandro Baricco
Photo © Marco Borggreve