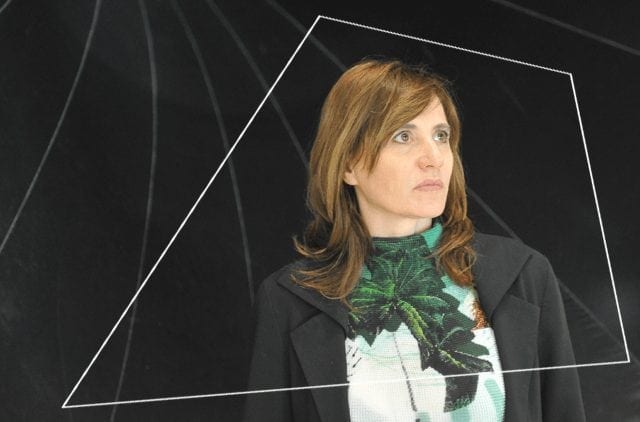 At the 2014 Romaeuropa Festival, Lucia Ronchetti presented her brilliant Anatra al Sal, a contemporary music piece written to the text by ErmannoCavazzoni, constructed around the cooking methods for duck. Two years later, the Italian composer is one of the most important names in her generation, and will be returning to the Romaeuropa Festival together with the Accademia Nazionale di Santa Cecilia with a work on the subject of fasting. In particular, voluntary fasting by women. The work is entitled InediaProdigiosa, and is a choral piece that immediately refers to the ascetic Medieval practice of "anorexia mirabilis": self-imposed fasting by women and girls in the name of God, abstention from food as a prodigious phenomenon of nature and divinity.
Based on the book by Guido Barbieri, Ronchetti will be constructing a vocal universe in Aula X at the Baths of Diocletian that will include, among others, Saint Catherine of Siena, Mollie Fancher, Anna Garbero, Maria Maddalenade'Pazzi, Christina Georgina Rossetti and Jeanne Fery, as figures representing a phenomenon that draws from its ritual roots to become a pathology in a profoundly disenchanted present day. Led by Maestro CiroVisco, the Coro, Cantoria and Chorus of the Accademia Nazionale di Santa Cecilia form four vocal bodies in which more than a hundred a cappella voices will interpret the famous fasters in contrast to their judges and detractors.
Ronchetti uses the archaeological space to confirm her profoundly theatrical writing: a female and male chorus, young female voices and an amateur female choir welcome and surround the spectator representing not only the contrasts, impostures, visions and ghosts of this complex phenomenon, but also its more poetic aspects.
---
Duration 50′
Choral work for mixed choir, choir of girls and women's amateur choir (2016)
Director Ciro Visco
Libretto Guido Barbieri (from documents and testimonies collected by Elena Garcia-Fernandez)
Prmeiere at Palermo, Chiesa dello Spasimo, 1 ottobre 2016
Commission Teatro Massimo di Palermo
Photo © Marco Innamorati