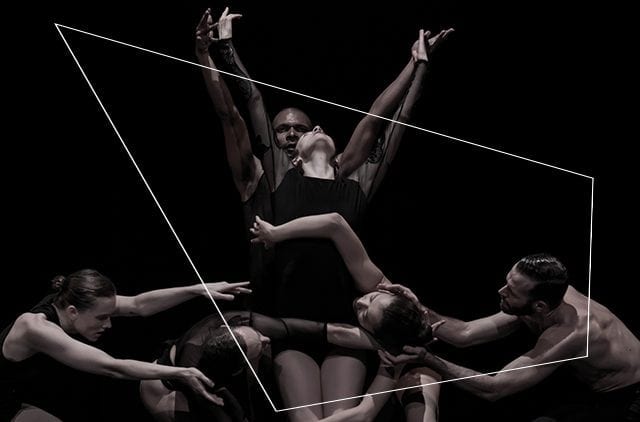 Is there anything more mysterious than love? This seems to be the question that Sharon Eyal is asking the audience, with her L-E-V Dance Company founded together with Gai Behar and Ori Lichtik.
Her show, OCD Love, is a choreographic distillation of elegant sensuality. The story about a failed love is out of step, dark and desperate yet also a poetic, conciliatory and erotic vision of the body. Inspired by the slam poem OCD by Neil Hilborn, in which the pathology of obsessive compulsive disorder is ironically described in a love story, OCD LOVE is the perfect expression of the three personalities that lead the company: on one hand, there is the choreography by Sharon Eyal, who was first a dancer before becoming art director and choreographer at the Batsheva Dance Company; on the other, we have the "underground" spirit of Gai Behar (curator of multidisciplinary events in Tel Aviv nightlife) and Ori Lichtik (one of the founders of Israeli techno raves).
It is precisely Lichtik's music, which ranges from house to electronic melodies, that dictates the movements of the dancers in this exalting, yet delicate erotic crescendo that has the colour of skin, the scent of nights at the club and an instinctive yet android ardour. The composure and refined technique of these dancers, combined with Eyal's skill in scene building, capable of finding a ray of light in every shadow, make this pièce an example of pure visual pleasure.
---
Duration 55′
Creation Sharon Eyal, Gai Behar
Music Ori Lichtik
Lights Thierry Dreyfus
Costumes Odelia Arnold con Rebecca Hytting, Gon Biran, Sharon Eyal, Gai Behar
Interpretes Gon Biran, Rebecca Hytting, Mariko Kakizaki, Leo Lerus, Darren Devaney, Keren Lurie Perdes
Coproduction Colours – International Dance Festival – Stuttgart, Germany, Sadler's Wells – London, England, Carolina Performing Arts – The University of North Carolina at Chapel Hill, USA, Julidans – Amsterdam, Netherlands, Montpellier Danse
The production of OCD LOVE was developed during the artist residence in The Banff Centre, Canada
Photography © Ron Kedmi