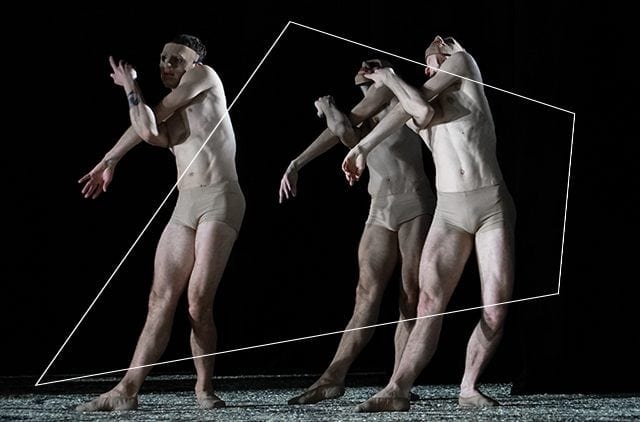 Emio Greco became famous on the international contemporary dance scene for his study in aesthetics probing the relationship between the visionary nature of the body, theatre, opera and music. Originally from Brindisi and with experience dancing for several Central-European dance companies, Greco met play-writer and director Pieter C. Scholten in Amsterdam. In 1996, they founded EG | PC together, before creating research centre for choreographic arts ICKamsterdam in 2009 and taking over the direction of the Ballet National de Marseille in 2014.
Greco wrote Passione, a show based on the choreography entitled Passione in due written in 2012 with composer Franck Krawczyk as an adaptation of Bach's Passion according to St. Matthew, specifically for the dancers in the historic ballet (founded by Roland Petit in 1972). The investigation of the body as a path for the imagination – developed by Greco and Scholten into a genuine, seven-point artistic manifesto – is refined and permeates the whole of this new production.
Krawczyk, a longstanding collaborator of Peter Brook for whom he produced the musical adaptations of the Magic Flute, strips Bach's opera of its vocal lines and lends it a new delicacy and carnality using only the sounds of the piano and accordion. The bodies of the dancers replace the vocal aspect of the opera and explore the narrative and themes in an extremely subjective and at times ironic manner. As the first point of the EG | PC manifesto reads: «I need to tell you that my body is curious about everything and that I am my body».
---
Duration 55′
Ideation, Coreography Emio Greco, Pieter C. Scholten per 7 danzatori e 1 musicista
Lights Henk Danner
Costumes Clifford Portier
Music La Passione secondo Matteo di Johann Sebastian Bach
Adaptetion, Piano, Accordion Franck Krawczyk
Debut 28/11/2015 Opéra de Marseille (FR)
Production Ballet National de Marseille
Coproduction Ballet National de Marseille, Città di Marsiglia – Opéra
Collaboration ICKamsterdam
The Ballet National de Marseille is supported by Ministero della Cultura e della Comunicazione del Governo francese, dal Comune di Marsiglia e della Regione Provence-Alpes-Côte D'azur

Photo © Alwin Poiana
---