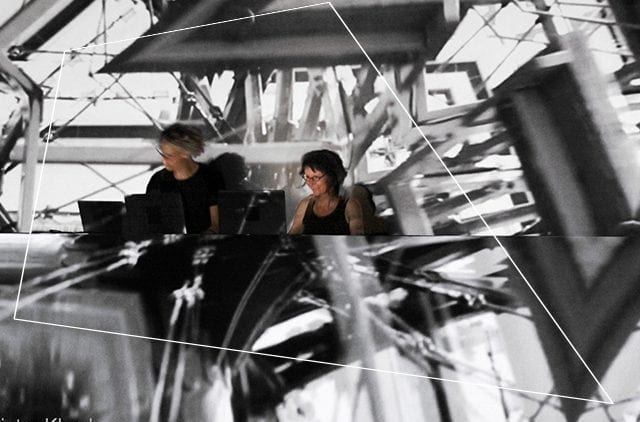 Club culture and visual arts meet with incite/, a duo based in Hamburg formed of Kera Nagel and André Aspelmeier who will be opening the 7th edition of Digitalife. Combining distortions and futuristic basses perfectly synchronised with visual manipulations, incite/ creates authentic synesthetic and above all easy to dance to adventures, with electrifying experimentation of digital arts that are guaranteed to bring a smile.
The duo has already performed in more than 200 concerts, many of which in international festivals dedicated to new media, video, contemporary, electronic and industrial music, winning over a wide range of audiences along with numerous awards.
space-time fold is a live-set designed to explore the human perception of reality and offer an intuitive understanding of the concept of entropy in the linear and irreversible nature of time. In parallel with the electronic music, incite/ will be showing real time videos made with some very diverse techniques: from stop-motion to motion graphics, from 3D animation to landscape videos.
The show invites us to perceive and celebrate the infinite number of "realities" that hide behind the banality of the way we perceive our daily lives.
---
Duration 50′ circa
Concept incite/
Production fragmented media
Schulterblatt 78 – D-20357 Hamburg
Photo © Dieter Klumb