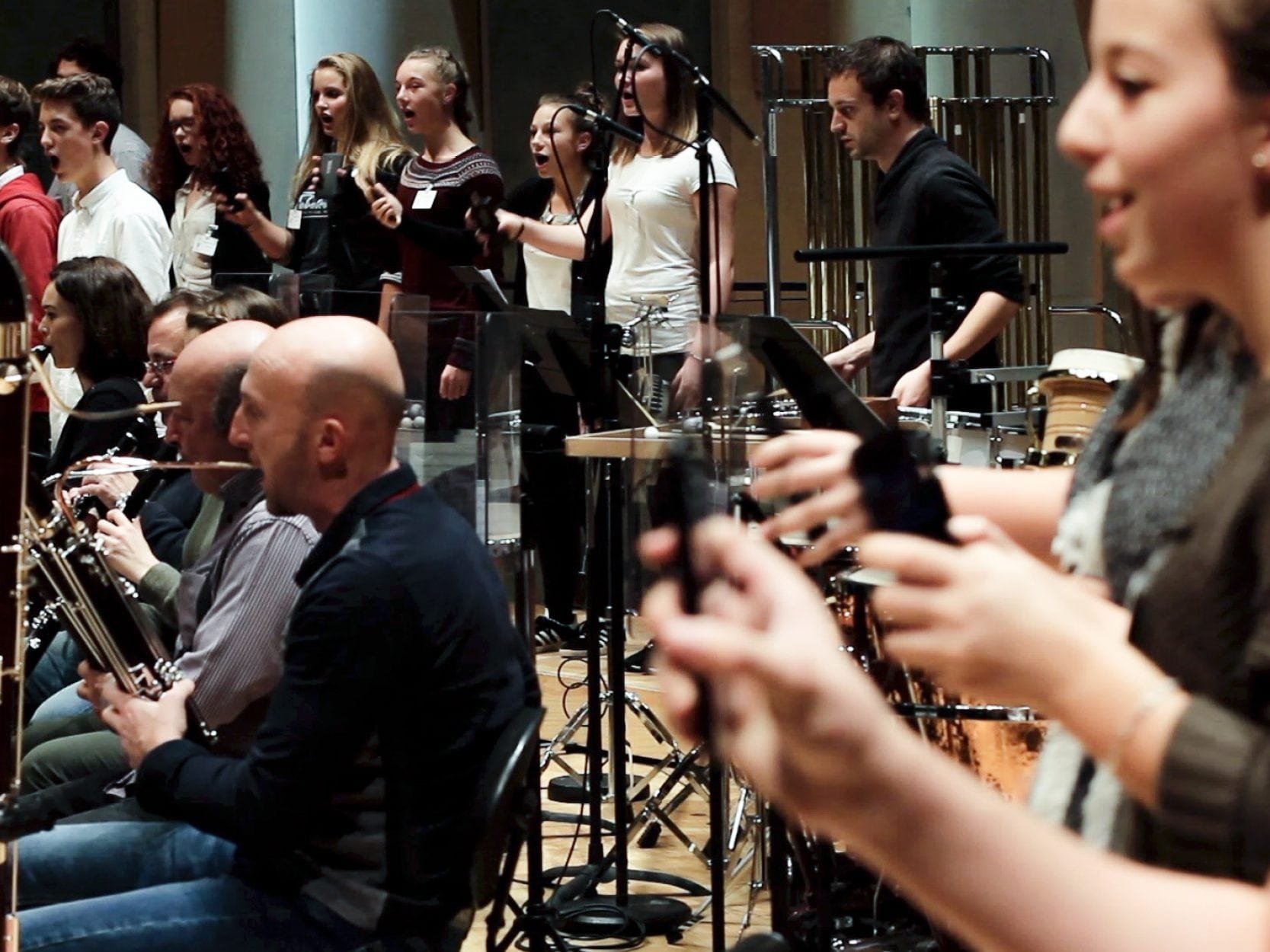 Geek Bagatelles is the work of French composer Bernard Cavanna, which debuted in Italy at the Romaeuropa Festival, and co-produced by a network of top national and international names in sound and technological research: CRM – Centro Ricerche Musicali, GRAME centre national de crèation musicale, and the ISA Istituzione Sinfonica Abruzzese.
Cavanna reworks fragments taken from Beethoven's ninth symphony, imagining them like relics of a masterpiece that was lost or eroded by time, nature and mankind. Music that, in spite of everything, continues to survive and demonstrate its immortality by inspiring incredible emotions.
The piece is performed by the Orchestra Sinfonica Abruzzese directed by Gabriele Bonolis and the Smartphone Choir made up of students from the "Teresa Gullace Talotta" school in Rome, led by Pierre Bassery. Geek Bagatelles is introduced by another three works characterised by the interaction between two different composers: Boccherini, reinterpreted by Berio, Ravel by Couperin, and Bach by Webern.
Conductor Orchestra Sinfonica Abruzzese Gabriele Bonolis Smartphones' choir Studenti del Liceo Scientifico T. Gullace Talotta di Roma Conductor Pierre Bassery Students coordination Massimo Massimi In collaboration with Conservatorio A. Casella de L'Aquila, ISSM G. Braga di Teramo, Liceo Scientifico T. Gullace Talotta di Roma