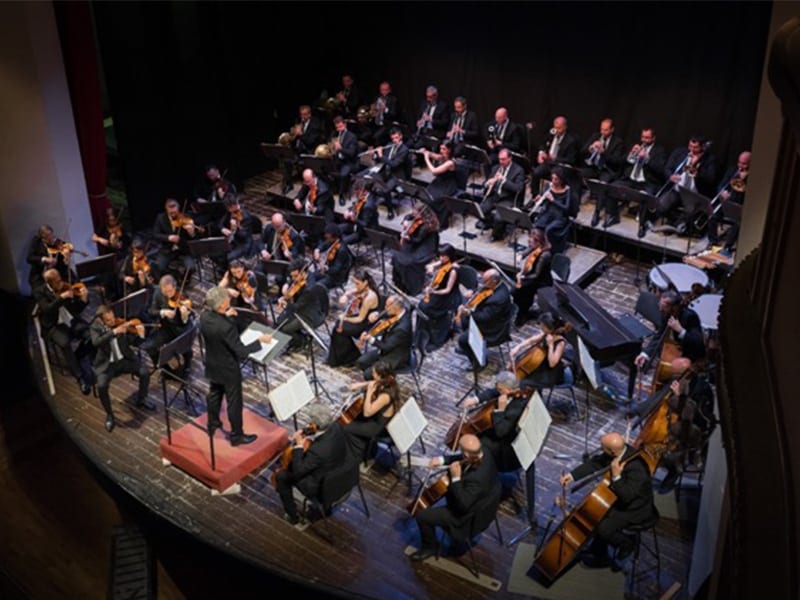 With De Rerum Natura – of Titus Lucretius Carus, award-winning actor Roberto Herlitzka brings to the stage the fruits of his personal study and research, to which he has devoted most of his life: the translation of the Latin classic that became the manifesto of Epicurean thought into Dante's "terza rima" rhyme form.
A combination of two passions, one for De Rerum Natura and the other for the Divine Comedy, which Herlitzka has cultivated since his youth. With pedantic accuracy, the actor has worked his way through the six books, composed in hexameters by the Epicurean author (who, scandalously, laid the secular and scientific foundations for observing nature, the world, and human beings, clashing with the dominant theories of the time), transposing them into Dante's language in order to finally give them a new theatrical form for the public.
The actor's masterful and passionate interpretation (co-produced with Nuova Consonanza) in this reflection on the eternity of poetic language is accompanied by the Orchestra Sinfonica Abruzzese and the music composed for the purpose by Matteo D'Amico, Ivan Vandor, Lamberto Macchi and Enrico Marocchini.
Direction, Voice 
Roberto Herlitzka
Music 
Matteo D'Amico, Lamberto Macchi, Enrico Marocchini, Ivan Vandor, Orchestra Sinfonica Abruzzese
Conductor 
Enrico Marocchini
Cocreation
 Nuova Consonanza